We know that thanks to Friends with Benefits and its blog it is easy to date in Denver, what is not so easy is to know what to do during dates.
But first, a little history.
Denver was founded in 1858 as a mining town. The city grew rapidly in the late 19th and early 20th centuries, becoming a major transportation hub and popular tourist destination.
Today, Denver is a vibrant city with a diverse population and a thriving economy. The city is home to a variety of cultural attractions, including the Denver Museum of Nature and Science, the Denver Zoo, and the Denver Art Museum.
Denver is also a popular destination for outdoor activities, with more than 200 parks and recreation areas.
The city's gastronomy is widely varied, since it has a large number of restaurants with different types of food. For example, you can find fast food restaurants, Mexican food, Italian food, etc.
The city – while not New York or Los Angeles – is also home to a thriving arts and culture scene. The city is home to a wide variety of museums, art galleries, and performing arts venues, as well as a wide range of festivals and events.
But let's go to what interests us:
Date ideas in Denver: Where should I go on a date in Colorado?
If you are wondering where to go on a date in Denver, you have come to the right page.
Here are some fun date ideas in Denver:
1. Horse-drawn carriage ride through the city center.
Let the fairy tale begin! A horse and carriage ride through downtown Denver is a unique experience. Can you think of something more romantic? Buy tickets at this address: 1187 16th St Mall, Denver, CO 80202, United States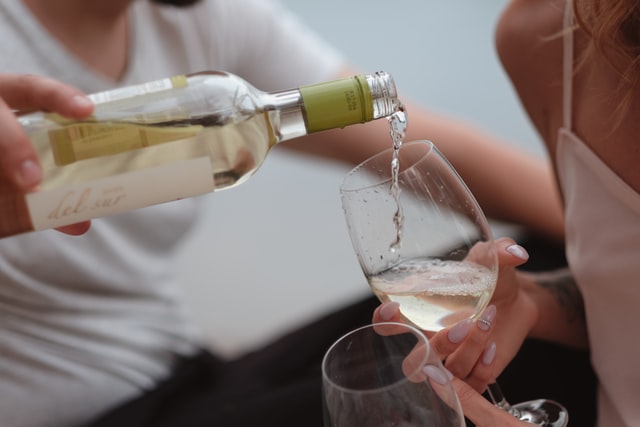 2. Grab some oysters at Delfrisco's Double Eagle Steakhouse
Delfrisco's Double Eagle Steakhouse in Denver is a great date option because it's an elegant restaurant that serves delicious food.
The restaurant has a romantic atmosphere and is located in a great area of ​​downtown Denver. The service is also excellent, and the staff is very attentive. Overall, Delfrisco's Double Eagle Steakhouse is a great choice for date night.
Curiously, their oysters are one of the most demanded dishes.
In short: an excellent option if you are looking for a romantic dinner in Denver.
It is at 8100 E Orchard Rd, Denver, CO 80111,
3. Denver Botanic Gardens
A walk through the Denver Botanic Gardens is a very romantic way to spend an afternoon with your date. It was founded in 1986 and has more than 32,000 plants of more than 600 species. The garden is also home to a 6,000 square foot conservatory with a variety of exotic plants.
The garden is full of beautiful corners and many benches where you can sit while having a good conversation.
4. Spend a night in the theater district
Denver has a thriving theater district, with the Denver Performing Arts Complex, 1400 Curtis St., home to the Colorado Ballet, the Colorado Symphony Orchestra, theater and Broadway shows put on by the Denver Center for the Performing Arts and Opera Colorado.
The district has plenty of bars and restaurants where you can spend some time until the chosen show starts.
5. Book a room at the Art Hotel
Smack in the middle of Denver's Museum District (201 Broadway, Denver, CO 80203) is the ARTHotel, which, with an abundance of art in all its facets, practically functions as a museum.
If you like culture and you had thought to end the night in a hotel, this is, without a doubt, your best option.
6. Book a couples spa day at the Ritz-Carlton
Ritz-Carlton – also present in cities like San Francisco or Jacksonville – has a variety of spa options for couples. You can choose from a variety of massages, facials, bubble baths, and other spa services. Some of the spa treatments include a full body massage, a body wrap, a bubble bath in a hot tub, or a facial. Always side by side, of course.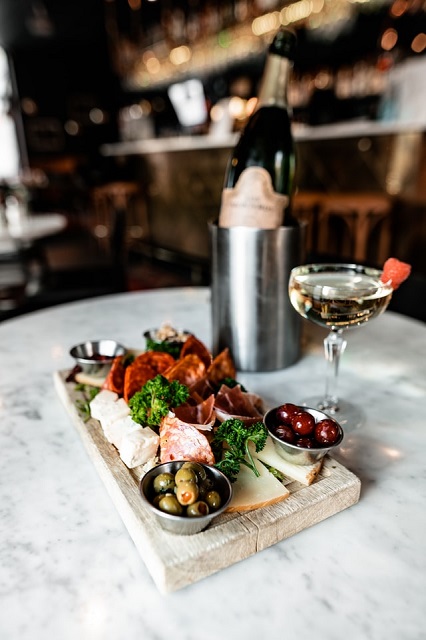 7. Walk and glass of champagne in Corridor 44.
Larimer Street in Denver is a busy street with a lot of night life. There are many bars and restaurants, as well as some shops and businesses.
The street is well lit, with a canopy of light bulbs running down it, and there is a lot of foot traffic. Well, the best place on that street is Corridor 44. It specializes in champagne and they will blow your mind with the things they have done with sparkling wine as the main element.
8. A cannabis trip.
Five years ago, the use of cannabis for recreational purposes was legalized in the state of Colorado. So the variety and quantity of products with a high content of THC (the psychoactive molecule of marijuana) is overwhelming.
From the typical joint to marihuana cakes, through massage oils and sexual lubricants.
Go carefully. If you're not used to it, there's a fine line between fun and a power drop of cosmic proportions.
9. Table for two in Vesta
A romantic dinner at Denver's Vesta restaurant is a unique experience. The restaurant offers a wide variety of high quality dishes and a cozy and relaxed atmosphere. Guests can enjoy food and drinks while relaxing on the patio or in the lounge. There is also a wide variety of wines and cocktails to enjoy.
You can find it at 1822 Blake St.
10. Trip to Mount Evans
Evans Mountain is a very popular mountain among couples looking for a romantic place to visit. There is a beautiful panoramic view of the Rocky Mountains. There is a very popular hike that leads to the top of Evans Mountain and is a great way to spend a day as a couple.
To get there from downtown Denver, take I-70 and then exit 240 toward Summit County/Breckenridge. Continue south for approximately 29 miles until you reach your destination.
The road to the top of the mountain is winding and curvy, but the views are impressive.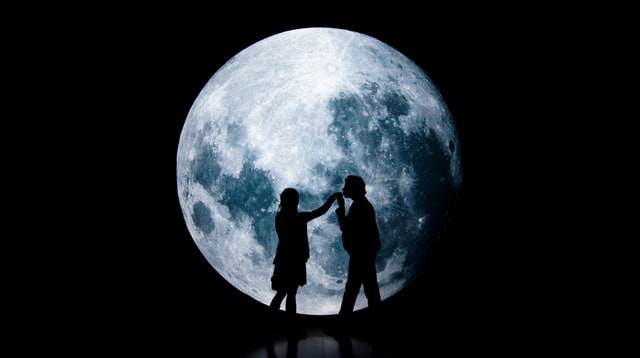 Date night ideas in Denver
We have already put some date night ideas in Denver before, but a date night can be more than just going to a restaurant for dinner and then seeing a movie in the cinema.
Here we show you other possibilities:
1. The concert of your lives at the Red Rocks Amphitheater  
Colorado's Red Rocks Amphitheater is an incredible sight and sound experience. Its red stone walls are a unique natural landscape, and the acoustics are incomparable. There is no better place to enjoy a concert or a romantic evening. If either of you likes the group, the two things are inseparable.
2. A night of laughter at a Stand Up club
There's nothing better than laughing along with your date. It is a guaranteed success. That's why we want to recommend the Comedy Works which has two locations: one downtown and one in Greenwood Village. Both offer intimate venues and host a rotating roster of hilarious comedians. RISE Comedy and Improv Comedy Club are two other options at Mile High.
3. Throwing axes
No, we haven't been drinking while writing the article. It is a good date night idea in Denver to have a romantic date at the ax throwing club, Bad Ax Throwing because it is such a unique and fun place. Ax throwing is a physical activity and will give you and your date a huge amount of adrenaline. The laughs are guaranteed.
Singles in Denver: a plan to meet women
If you belong to the group of singles in Denver, it may be difficult for you to meet women.
You have to have a plan.
1. Start by looking for places where there are women. If you have no idea where to start, you can consult friends or search online (like this article) to find bars and clubs popular with women in Denver.
2. Once you've found a place or two to go out, spend a night meeting new people. Try to socialize as much as possible and exchange contacts if the opportunity arises.
3. Don't give up if you don't get immediate results. Sometimes meeting women can take a bit of time and effort. If you persist and keep trying, you will eventually find success.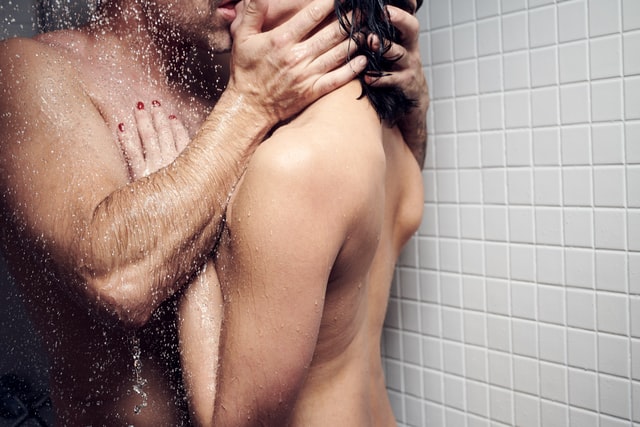 Friends With benefits: the shortest way to get a date in Denver
Friends With Benefits is the best way to date in Denver for the following reasons.
1) It is easy and convenient. All you need to do is sign up and search for the women you want to meet.
2) There is no commitment. You can go out with a woman one night and if you don't like her, you never have to see her again.
3) Women in Denver are generally open to casual sexual encounters. This means you won't have to go through the tedious process of meeting someone and then convincing them to have sex with you.
4) You can find women for dating in Denver using Friends With Benefits since it allows you to search by cities, ages and sexual preferences, making it very easy to find someone to date.
5) Joining the Friends with Benefits community and meeting women is completely free.
Take advantage and get your date today!
Summary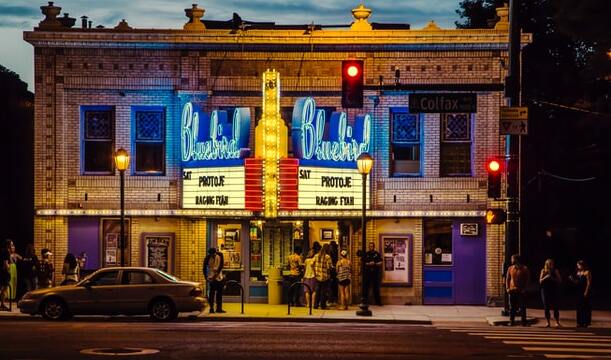 Article Name
Description
Are you looking for ideas for a date in Denver? Perfect! In this article we show you the best! Join us and discover how to meet women in Denver
Author
Publisher Name
Publisher Logo