When you think about a date ideas in Chicago, dinner in a fine restaurant might be the first thing that comes to your mind. But, what if you plan something that doesn't imply sitting in front of each other around a table?
Having in mind current health and security restrictions, explore new and different date options for you and your partner or potential partner. There are a great many romantic places in this city to spend nice moments as a couple and fall in love at first sight. Don't forget we are talking about the third biggest city in the United States.
Refered to as the windy city, there are excellent options to enjoy many different activities and spend an unforgetable first date in a lovely place of interest.
You will be surprised to discover the great many places that are designed to enjoy with a love partner, no matter the weather or the hour of the day, you can have a fun, creative and adventurous date.
If you still don't have a partner, you can discover all these wonderful places to have a date with Friends with Benefits, the best dating webpage, where you will find girls ready for anything. Let's be honest, confinements have not helped at all with dating.
But dating pages like Friends with Benefits will help you start meeting new people keeping a healthy distance. After that, the time will come when you will feel you are ready to come out of your health confinement and start having dates in Chicago. So, get your sexiest facial mask and get down to work.
Ideas for a date in Chicago during the daytime.
A walk along the 16th Street art murals
The walls along an old railway enbankment harvest an open air art gallery, which extends from the Chicago river to Western Avenue in Pilsen. If you and your partner enjoy art, you will be marvelled by the art pieces while crossing 16th, with creations from local artists like JC Rivera and Hebru Brantley or contributions by international artists like ROA or Sheryo.
A Kayak adventure in the Chicago River
Pure air, adventure, exercise and the best activity to maintain social distancing in Chicago. It is one of the best options the city has to offer to explore, go outdoors, stay active and still have a date.
Garfield Park Conservatory
Visiting this park is free and it is open 365 days a year. Inside this giant greenhouse, you and your date can explore rooms of amazing different species of plants. Admire the palm trees, take a picture at the Desert House or observe the prehistoric ferns.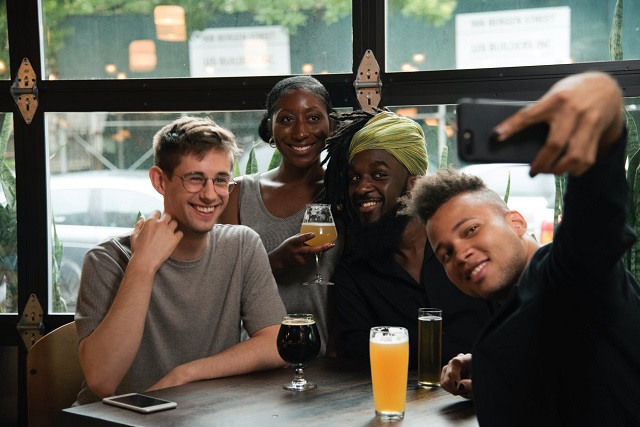 Take a beer by the river
Still fearful of enclosed spaces? No problem. Metropolitan Brewing has its patio still open, serving German style beers with views to the river just outside their Avondale tavern. If you are too cold, it might be a great opportunity to hug and not sit in front of her over the table.
Sharing smoked seafood at Calumet Fisheries
What could be more romantic than travelling to the outskirts to enjoy some smoked seafood? Calumet Fisheries has been serving smoked prawns and salmon for over 70 years. You will have to find a place to stop to have dinner because the fishery is just take away. The bridge on 95th St that you can see in the Blues Brothers movie from 1980 can be a great place.
Ideas for a date in Chicago at night
AIRE Ancient Baths
There are 6 locations around the world and one is in Chicago. AIRE Ancient Baths is a luxury bath house located in a restored factory. It is, with no doubt, one of the most romantic places in Chicago.
At AIRE Ancient Baths, you will enjoy a unique aquatic experience, intimate and sensual, undressing with your partner to your bathing suits. Try the different swimming pools, floating one beside the other with no effort. It is a fabulous idea for a winter date, while you are completely submerged in heat, watch how the snow falls over you.
Enjoy a Salsa night date in Chicago.
Chicago has a wonderful latin dance scenario. Downtown hotels and bars offer salsa nights regularly. The nights start with an introductory class which lasts an hour. Then it's a free dance. Tickets with a drink have a reasonable price. Generally, a salsa night date in Chicago will cost $50 or less.
You can find many studios that offer discounts for a salsa class. Some couples like to take a class before diving into a salsa night date. Some of the best known places to take a class are: Dylan's Tavern and Grill, Nacional 27, Alhambra and Palm Court, in the Drake Hotel.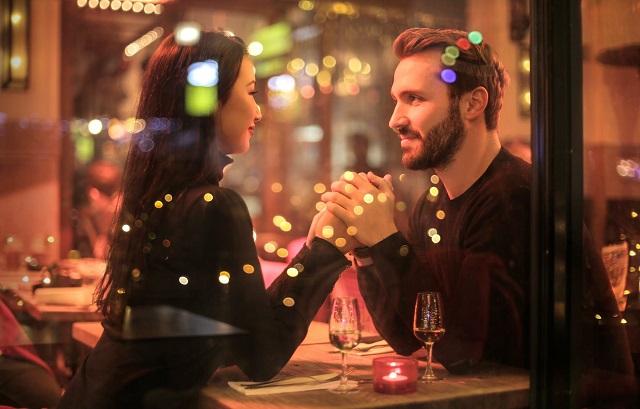 Romantic restaurants in Chicago
There are so many romantic restaurants to choose from in Chicago. If you are looking for a meat restaurant one of the first choices is Gibson's Italia. It's new and it's in vogue. Appart from that it offers impressive views over the river and first class steaks. Another favorite during the summer is Somerset, it has an enormous patio outdoors.
What to do on a date in Chicago for one day.
Visiting Chicago in one day might not be ideal, but it is possible. From Friends with Benefits we recommend a Chicago day route including some places you cannot miss:
Have an energetic breakfast. There is no better way to start the day off than having breakfast at Stan's. You will find there the best donuts you can try.
Visit the Adler Planetarium and the Field Museum. Both are visits that are worth getting there to get one of the best panoramic views of Chicago.
In this city you will find the start sign of Historic Route 66. That's where the most famous route of the United States begins.
Take some pictures of the Chicago Cloud Gate, the main icon of the city. It is popularly known as The Bean. But it is not the only interesting art piece at Millennium Park. Don't forget to visit the Jay Pritzker Pavilion or Crown Fountain which are very curious. You will see water spouting out of the mouth of various people projected on screens.
Walking hand in hand along the Chicago Riverwalk is something you cannot miss during your one day tour in Chicago. It is one of the most picturesque areas of Chicago.The Chicago Rivers flows through the city creating a lovely scenario surrounded by skyscrapers as it passes The Loop.
To finish the day off, the best hot dog is at Portillo's. It is one of the best known restaurants and it has various locations throughout the city.
Friends with Benefits helps you find the adequate person
Join our website to find girls in Chicago, meet the adequate person for you and send your first message online without fearing rejection or staying in the friendzone.
Online dating is currently and all over problem solver. You can forget your last broken relationship or find your future soulmate.
Subscribe to Friends with Benefits and discover an all new world in dating. You have nothing to lose, it's free.
Summary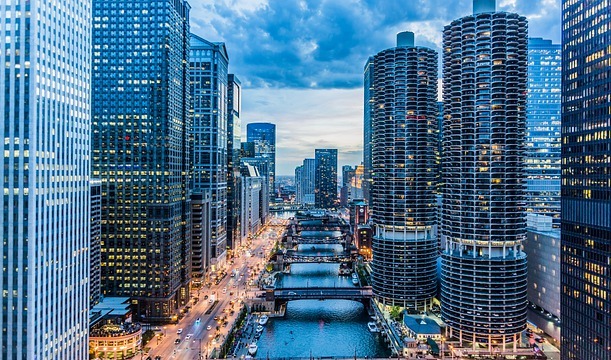 Article Name
Date ideas in Chicago, the windy city pushes you to enjoy
Description
To have a date in Chicago the most important thing is attitude, the rest comes alone. We accompany and we will tell you how to meet women in Chicago
Author
Publisher Name
Publisher Logo