Las Vegas is known as Sin City, and you can find anything there. From the best shows in the world, to the largest and most famous casinos you have lots of couples activities in Las Vegas .
It is also a perfect place to flirt and meet new people.
So whether you are local or a tourist meeting people in a new city, here are some options:
1. The bars and clubs on Fremont Street: It is one of the most popular areas for partying. Here you will find a large number of bars and clubs with a wide variety of music for all tastes. It is the perfect place to meet people from all over the world.
2. The Cosmopolitan hotel bars: If you are looking for a more sophisticated atmosphere, this is your place. The Cosmopolitan hotel bar is one of the most elegant bars in the city and offers creative and delicious cocktails. The atmosphere is calm and cozy, perfect to meet someone special.
3. Friends With Benefits: Friends With Benefits is a dating page that allows you to meet people without commitment and without having to go through the typical dating procedures.
Benefits of dating through Friends With Benefits instead of real life:
Dating on Friends With Benefits has several advantages over dating in real life:
More Convenience: Dating online from your home is more convenient than going to bars or clubs and meeting people in person.
More options: On dating sites, you have access to a large number of people who are looking for the same thing as you. This means that you have more options to find someone compatible with you.
Less pressure: Dating online can be less stressful than doing it in person, since there isn't as much pressure to impress someone at first sight. Although, yes, it can be more difficult to identify the signs she likes you.
More privacy: You can control the amount of personal information you share online and decide when and how to reveal it to someone.
Greater security: Friends With Benefits has security measures on its website to guarantee that the profiles are real and avoid the presence of undesirable people.
Save time: Dating sites allow you to search for people with specific interests and characteristics, which means that you will not have to spend time with people who are not compatible with you.
All in all, dating on dating sites can be an easier, safer and more efficient alternative to doing it in real life, and also gives you more options and opportunities to find someone compatible with you.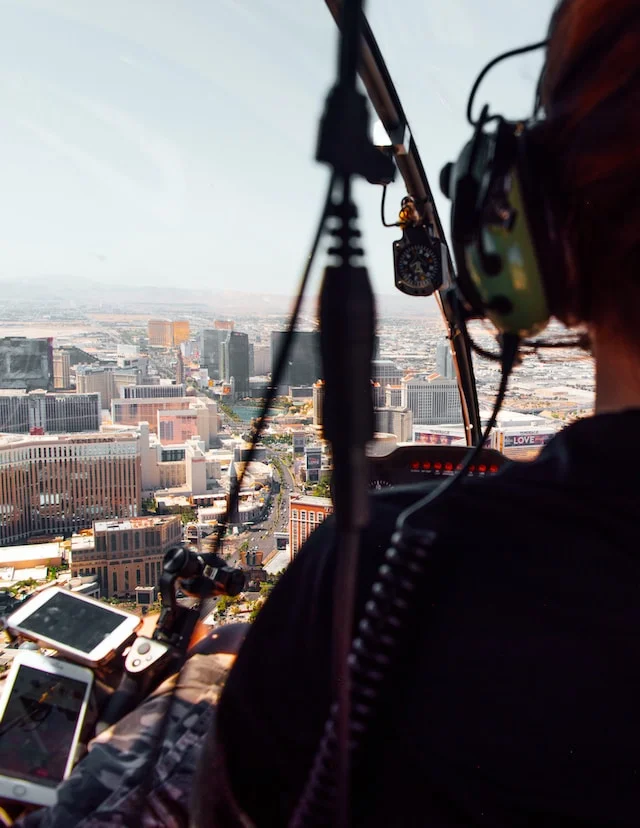 Dating ideas in Las Vegas
After you've hooked up in the city of fun, it's important to have some ideas about what to do as a couple. Here are some options for Las Vegas dating:
1. Dinner at a fancy restaurant: Las Vegas is known for having some of the best restaurants in the world. From Italian food to sushi, there is a wide variety of options. In addition, many of them have spectacular views of the city.
2. A show in Las Vegas: Without a doubt, Las Vegas is known for its shows. From magic shows to concerts, there is something for everyone.
3. Helicopter Ride: If you want something a little more adventurous, a helicopter ride is a great option. You will be able to see the city from a different perspective and enjoy views of the lights on a fun date in Las Vegas.
4. Grand Canyon Tour: If you have a free day, a Grand Canyon tour is an excellent option. You will be able to enjoy the natural beauty of the area and take some impressive photos.
In conclusion, Las Vegas is a perfect place to meet someone new and have a fun date. Whether you prefer to meet someone in person or online, there are many options available for you to consider.
Things to do in Sin City
After hooking up, there are plenty of things to do for a memorable date in Sin City.
From a romantic dinner in a fancy restaurant to an exhilarating helicopter ride, there is something for everyone. Also, if you can, don't miss the opportunity to visit the Grand Canyon, one of the most impressive natural wonders in the world.
Another plan that you can do as a couple is to enjoy the beautiful pools that many Las Vegas hotels have to offer. Some of the most popular options include the Bellagio hotel pool, with its famous water jets, and the Mandalay Bay hotel pool, which features a sandy beach.
If you are looking for something more exciting, you can also try your luck at one of the many casinos in the city. From classic Black Jack to the most modern slots, there is a wide variety of gaming options available. Plus, many casinos also have high-quality shows and restaurants, making it an all-in-one option for a fun night out for the couple.
Las Vegas offers a plethora of options for both flirting and dating. From bars and clubs to fancy restaurants and exciting helicopter rides, there is something for everyone. Whether you're looking for a romantic date in Las Vegas or an exciting adventure, the city has everything you need to have a great time.
You can even get married at full speed. You meet someone in the morning and get married in the afternoon. It's great. That if, how do you know if you're in love? Keep that in mind.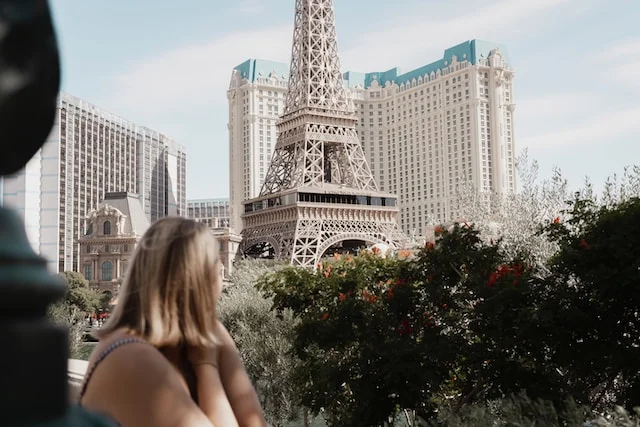 The perfect couples day in Las Vegas
You could start the day with breakfast at a charming cafe, like PublicUs or Makers & Finders. Both places serve delicious breakfasts and are ideal to start the day with a good cup of coffee and a comfort meal.
After breakfast, you can head to the Las Vegas Strip to enjoy a walk through the main hotels and casinos. You could start with the famous Bellagio Hotel, which has a fountain show that is worth seeing. Then, you could continue to the Venetian Hotel, which recreates the city of Venice with canals and gondolas.
If you like thrills, you could head to the Stratosphere Tower, which has some of the most exciting attractions in the city, including a rooftop roller coaster and free-fall tower.
After all these activities, you could enjoy lunch at one of the many high-quality restaurants the city has to offer, such as the Eiffel Tower Restaurant at the Hotel Paris, which offers stunning views of the city.
Afternoon date ideas in las Vegas
In the afternoon, you could relax in one of the hotel pools, such as the one at the Mandalay Bay Hotel or the Cosmopolitan Hotel. You could also take advantage of the afternoon to go shopping in some of the most popular malls in the city, such as the Fashion Show Mall or the Forum Shops at the Caesars Palace Hotel.
For dinner, you could choose one of the many high-end restaurants in the city, such as Wolfgang Puck's Cut at the Palazzo Hotel or SW Steakhouse at the Wynn Hotel.
A fun date idea in Las Vegas to end the day, can be to attend one of the many shows the city has to offer, such as the famous Cirque du Soleil or the Blue Man Group. After the show, you could enjoy a drink at one of the city's many bars and clubs, such as the XS at the Wynn Hotel or the Marquee at the Cosmopolitan Hotel.In short, a perfect couple's day in Las Vegas could include a mix of sightseeing, relaxation, shopping, great food and drink, and high-quality entertainment.
Summary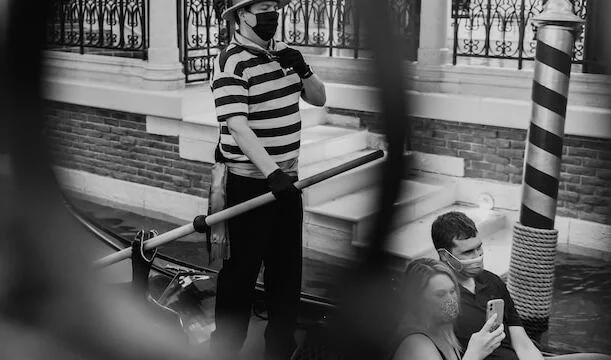 Article Name
Description
Discover the keys to successful dating in Las Vegas. Tips and recommendations to find love in the city of games and fun
Author
Publisher Name
Publisher Logo