How's it going? We would like to welcome you to our ultimate dating guide for meeting girls on The Sunshine Coast. Chill out and take a minute out of your day to see what awesome info we have to share with you. Some of this cannot be missed!
The best place for us to start our guide is with the nightlife on The Sunshine Coast. We would like to introduce you to the most lively pubs, clubs and music venues where the hottest girls are found. Don´t for one second think we have forgotten about those of you who love to go on the bevies all day. We have a nice selection of pubs and beer gardens to soak up the sun, catch some live music or take on the happy hours. Remember happy hours always equals happy ladies. 
Last but not least, we would like to introduce to you the promising online dating scene that completely modernises the tired old fashion dating game.
Our Best Dating Tips for The Sunshine Coast
The Sunshine Coast is an absolute paradise especially for those who enjoy golden beaches, beautiful weather, great surf and flawless women. An added bonus is the locals are really friendly and laid back too. The Sunshine Coast also has its fair share of tourism so if you have a bucket list of foreign beauties to tick off you may just find them all here.
The two main areas to explore for nightlife or daytime action are Ocean Street in Maroochydore and Brisbane Road in Mooloolaba.
As they say, don't get caught with your pants down so if you are a new age Romeo or a Chubby Chaser our tip is to think ahead and book a nearby hotel, there are loads to choose from nearby and are easily booked online.
Here Are Our Top 5 Pubs, Bars & Night Clubs Where You Are Guaranteed To Pick Up A Sunshine Coast Girl:
Lot 104 at 104/101-105
Location: Mooloolaba Esplanade, Mooloolaba
A great place to start and an incredibly popular spot with locals and tourists alike.
Sink a few coldies from their large selection of craft brews or dive straight into the freshly prepared cocktails that are always heavy on the spirits. Open late on a Saturday night with an infamous resident DJ, always a good place to prowl the dance floor for chicks.
Our Tip: Be patient, the ladies normally flow in before midnight so make sure you don't go too hard too early.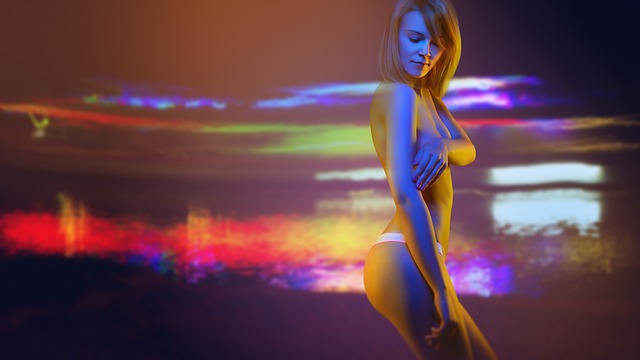 Old School Location
19 Ocean Street, Maroochydore.
Disco tunes, funky vibes, and endless spirits. You will find some of the best single malt whiskey here.
The open atmosphere is so liberating that even your mullet wearing mate will let loose and dance. You will be happy to find that this bar is full of unique characters and people from all different walks of life.
Our Tip: There is a very good chance if you stay there long enough you will end up meeting a like minded lady or two
Your Place Espresso Location
103/45 Brisbane Road, Mooloolaba
Imagine a dimly lit atmosphere filled with the smell of beer hops and the sight of endless alcohol consumption. This place guarantees to give you a night that you will never forget or maybe barely remember if you play your cards right.
Great DJ, Amazing wood-fired pizzas, Endless Craft Beer and Cider on tap
Our Tip: Great air conditioning, a cool relaxing atmosphere on a hot sunny day.
Miss Moneypenny's Location
6 Hastings Street, Noosa Heads
This is a well known spot for talent on the mature side of life. So if you are searching for a hook up with a MILF or maybe a GILF, make sure you come prepared in your best threads and cheeky chat up lines.
Our Tips: At the bar, you will find there are some of the best local Australian wines available and some of the most well-preserved women in the area.
O'Malley's Location
1 Venning Street, Mooloolaba
This Irish bar always draws a big crowd on a Sunday. Whether it is an all day booze up while watching live sports or Sunday night karaoke followed by a DJ. Punters beware, if there is an open mike there is always a room full of wasted ladies waiting to sing on it. This place is for the tone deaf and the bravest souls. Make sure you pace yourself well because the dance floor keeps flowing until 3am!
Our Tip: If a girl is willing to hit the piss on a Sunday night and then work on Monday she must be a keeper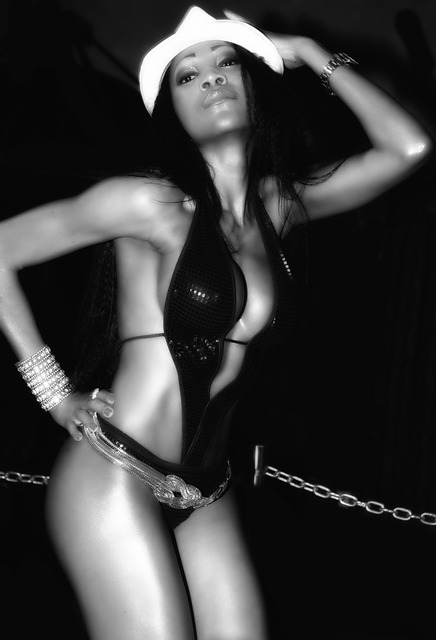 Bonus: We also recommend you check out the following bars!
Peak at Pacific Plaza, 11-13 Ocean St, Maroochydore
Boston Shaker Bar at 3, 123 Parkyn Parade, Mooloolaba
The Rolling Rock at Bay Village, Hastings St, Noosa Heads
Soda at 19 Noosa Drive, Noosa Heads
313 Social at 3/13 Brisbane Rd, Mooloolaba
10 Toes Brewery at 4/127a Sugar Rd, Alexandra Headland
The best places to meet Ladies During The Day Time On The Sunshine Coast
The Sunshine Coast is world renowned for its spectacular beaches and even spectacular women
So, If you're a beach lover, surfer or you fancy a quick dip in the ocean to cool off you are going to be in for a treat. The local beaches are blessed with 100s of beautiful ladies sunbathing and frolicking in their natural habitat.
Here are our top 5 beaches to go explore.
Main Beach, Noosa.
Kings Beach, Caloundra.
Moffat Beach, Caloundra.
Alexandria Bay, Noosa Heads.
Mudjimba Beach, Mudjimba.
Just in case cold water and the feeling of sand in your jocks isn't your thing we have included some of the best shopping centres where you can sort out your hangover with junk food, buy some new clothes or even bump into some local ladies maxing out their credit cards.
Here are our 4 most popular shopping centres to visit.
Sunshine Plaza
Stockland Caloundra Shopping Centre
Noosa Fair Shopping Centre
Kawana Shoppingworld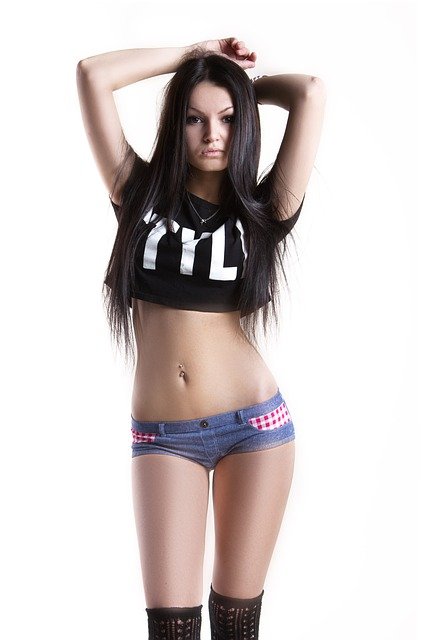 Online Dating Scene On The Sunshine Coast
Going to bars, clubs, and beaches to find girls is always good, but nothing can be simpler than online dating from the comfort of your phone.
First, off let's go over some of the CONS of traditional dating.
The time factor, looking for the perfect woman can be time consuming.
The expense, buying drinks for yourself and any girl who flutters her eyelids will eat a hole in your wallet.
The hangovers, staying out all night boozing and fine dining will take a toll on your health.
Beer goggles (yes, the embarrassment of waking up next to a minger, if you do this too many times it will affect your mental health and reputation)
So if you are not already convinced that online dating is the future, you will be after reading this!
The PROS of online dating with us at Friends With Benefits
Our site is easy to navigate and has one of the largest active users bases around. 
Friends With Benefits aim is to take the stigma away from one night stands and promote being free and single.
The women on our site have specifically joined to meet a man, so things are clear and upfront from the offset.
Friends With Benefits is a far simpler way to find someone that suits your personality, likes and dislikes before commencing any communication.
Unlike traditional dating, you are more likely to be approached by a Female user on our site.
You can chat with multiple female users at the same time before committing to meet up. This increases your chances of meeting a match.
Friends With Benefits guarantees to help you fulfil your desires and will introduce you to like minded women who are after Fuck Buddies, NSA or affairs.
We proudly offer you our team of professionals who will happily provide you with advice and key tips to improve your dating odds. We will also offer regular dating updates via our Blog.
When using our website we can guarantee, you will never get another drink thrown over you, a slap to the face or a kick in the nuts.
So C'mon Aussie C'mon, join the Friends With Benefits Community! Simply create a profile and then you are ready to start surfing through the hundreds of available girls. The sooner you sign up the sooner you'll be preparing for your first date!
Join the movement
Summary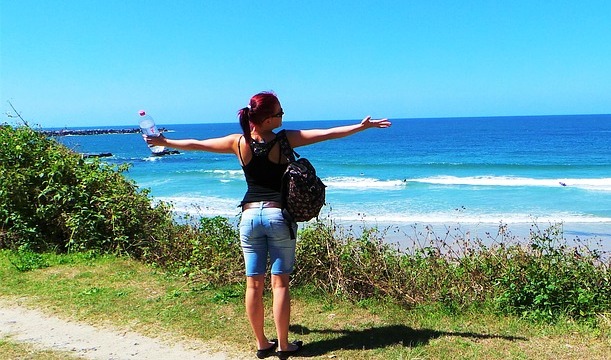 Article Name
Dating on The Sunshine Coast
Description
Welcome to the ultimate dating guide for meeting girls on The Sunshine Coast, Chill out and take a minute out of your day to see what awesome info we have to share with you. Some of this cannot be missed!
Author
Publisher Name
Publisher Logo