Do you want to flirt in the city where Elvis was born but don't know where to start? Are you going on a date and want to find places to go on a date in Memphis?
In this article I tell you some of the best date ideas in Memphis , so you can plan your trip wisely.
If you're from the city, it's still good. In this article you will find things that you have surely overlooked.
Memphis, the city of the King of Rock and Roll, is one of the largest towns in Tennessee and is located very close to the Mississippi River, one of the most iconic natural sites in the country.
If you like music and want to learn everything about Soul, Blues and Rock and Roll, but without neglecting dating, this is the ideal city. In every street you walk, every place you visit, music and people will be present and therefore you must make the most of it.
Dating in Memphis
If you are looking for a date in Memphis, congratulations. It is a vibrant city full of attractions and perfect places to date. Let's give you a few ideas.
1. Graceland
You better accept it. You have not been dating in Memphis until you have gone with your partner to Graceland.
From his early stardom in 1957 until his death in 1977, Elvis made Graceland his personal oasis, and all of his original touches remain.
Take a photo in front of the Graceland gates, designed with the help of Elvis himself.
Then visit iconic spaces including the glamorous living room where Elvis gathered with family and friends and the elegant Jungle Room, which doubled as a makeshift recording studio. The tour ends at the Meditation Garden, where fans place tributes at Elvis' grave each day.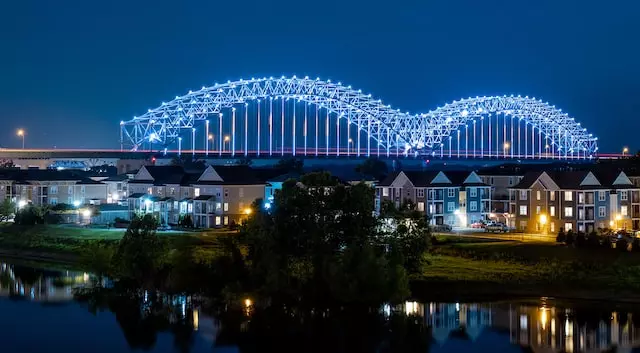 2. Walk across the Mississippi river's longest pedestrian bridge
Walking with your partner at sunset on this bridge and crossing the Mississippi River is a joy. You will be able to have that interesting conversation that precedes any romantic moment while you see how the sky is acquiring pink tones.
At night, the adjacent bridges are illuminated offering a wonderful spectacle of light and color.
This is one of the most romantic things to do in Memphis and believe me, you will not be disappointed.
You can also read: signs a girl likes you
3. Visit The Beale Street entertainment district
Beale Street is one of the most iconic streets in the United States. It's three blocks of nightclubs, restaurants, and shops in the heart of downtown Memphis, and a melting pot of delta blues, jazz, rock 'n' roll, R&B, and gospel.
This district shares its rich history of live music through museums, photo ops, and clubs where you can still hear who's making music in Memphis today.
With cold beer and hot music, Beale Street is one of the coolest places in Memphis and a must go place with your girl or boy to have a good time.
If you are looking for date night Memphis ideas, this is your place. And if you don't have a partner, this is a good place to find one.
4. Civil Rights Museum
This is another of the places that we also recommend in capital letters in this list of places to go on a date in Memphis.
In the old Lorraine Hotel where Martin Luther King was assassinated, today you have the civil rights museum, where you can learn a lot about the recent history of the United States and the weight of racism in society.
If you like curiosities, here are a few about this place, so you can tell your date about them and come off as a scholar on the subject.
The hotel became known because celebrities like Ray Charles or Aretha Franklin stayed there, and Nat King Cole refers to it in his song Sweet Lorraine.
This hotel also appeared in "the green book". A travel guide created to "help" African-Americans find hotels, restaurants, and other businesses where they could stay, having been denied access to many places, especially in the segregated South of the United States.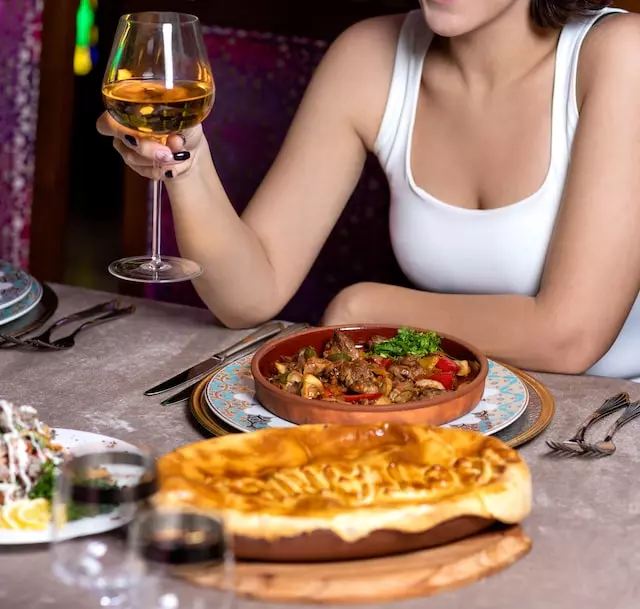 5. Eat in a restaurant with barbecue
Yes, a no-fuss classic date. Here are two of the best places to eat in Memphis, if you want to try steak and barbecue.
Hopdoddy Burger Bar on Poplar Ave. One of the best burgers in Memphis.
Central BBQ: They say they have the best barbecue in Memphis.
They have several restaurants in the city, just google their name and choose the one that suits you.
By the way, there is one right behind the Civil Rights Museum, if you want to complete the visit when you go there.
6. Orpheum Theater
The Orpheum has been an iconic part of Memphis since 1928. It is a place where creativity is born and ideas and history are shared.
You can go with your date to see one of the magnificent plays that premiere there every season or listen to any of the rock stars that regularly perform on their stage.
7. Sun Studios
The Sun Studios is undoubtedly one of the places to go on a date in Memphis. They say that rock'n'roll was born in this mythical recording studio, since people like the Delta Cats, Jhonny Cash, Elvis (he recorded his first songs there), Jerry Lewis or B.B. King recorded here.
The guided tour (costs $14) is more than interesting.
Singles in Memphis
So far you've been able to read things to do when you've already got a date. But what happens when you don't have one?
In this section, we showcase three Memphis bars where the drinks flow, the food sizzles, and the singles mingle.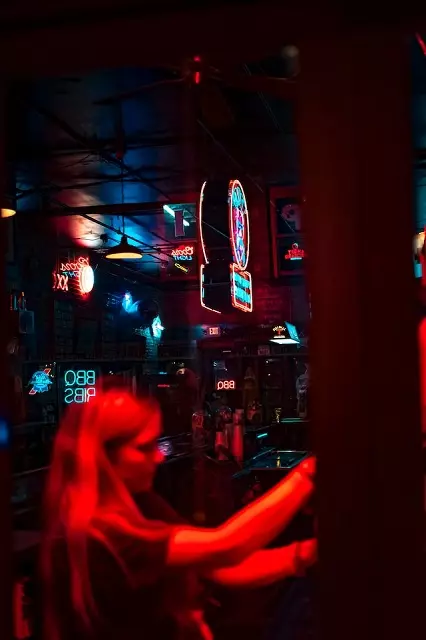 This bar strives to create a fun, interactive, exciting and addictive environment. The cocktails (including the Strawberry Basil Smash and the Midtown Sunset) and food (including the truffle deviled eggs and shrimp-and-pork-stuffed quail) play a big part in accomplishing that mission.
The atmosphere is pleasant and more than adequate for dating in Memphis.
Alex's Tavern, 445 Jackson Ave
On Yelp, Chuck B. said, "Alex's Tavern is a place Memphians and other humans alike should celebrate," and we have to agree.
People can't get enough of the burgers, fries, ribs, gumbo, and buckets of chicken, not to mention the beer, jukebox, and big screen TVs on game night.
Founded in 1953, Alex's Tavern has been called "a Memphis tradition" and "the oldest and best in Memphis."
The Cove is an oyster and cocktail bar located on Broad Avenue, and is inspired by "the kinds of clubs that used to exist on every corner in New Orleans," but with a Memphis twist. You must be 21 or older to enter, and most nights feature live music such as bluegrass or jazz.
As for the drinks menu, you'll find classics like the Sazerac (ingredients include rye whiskey and absinthe), and new creations like the Woo Woo (made with vodka and peach brandy).
It is the perfect place both to meet people and to go with your date in Memphis.
How about a night of speed dating in Memphis?
If you don't mind the age gap -people of all ages go- you can talk to many singles in just one night.
It's fun and practical, and while 15 minutes might seem like nothing to get to know someone, it's more than enough to plant a seed of interest.
In this link you can sign up for one.
Of course, the entrance is somewhat expensive. And the drinks too.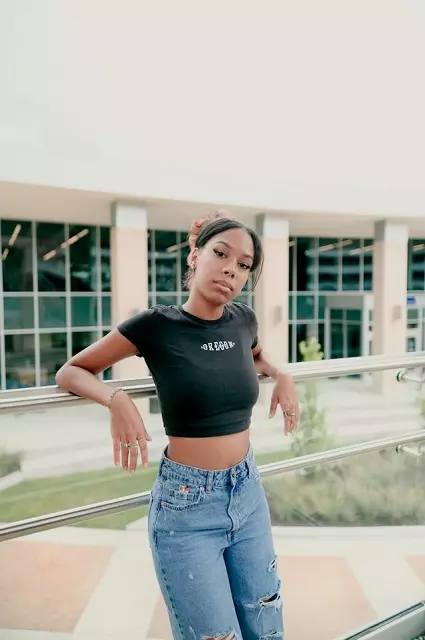 Friends With Benefits: the best Memphis dating site
Are you passing through and don't want to spend a lot of time flirting? Friends with Benefits is one of the best ways to meet people in a new city. You will find people who are just as keen on dating in Memphis as you are.
Joining is completely free: you enter, complete your profile and you can start meeting men and women in the area.
Are you from Memphis and sick of having to woo a woman every time you want some no strings attached sex?
Get in now! Here everyone is very clear about what they want!
How about you?
Summary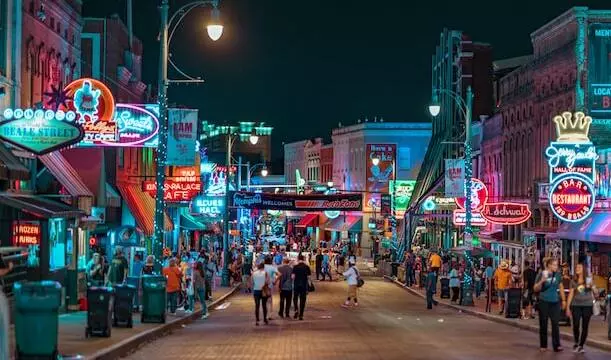 Article Name
Description
Are you looking for dating in Memphis? Well stop looking! In this article you will find dating ideas and much more
Author
Publisher Name
Publisher Logo