When the moment comes to be in bed with your partner, gestures and caresses are not all there is. Other things will also be important, the environment, the lights and lascivious words too. For some people, dirty talk during sex is something almost natural. For other couples it is basically taboo.
If you are not used to say dirty things during sex, whispering hard words in your partner's ear, it might seem strange to start doing so.
Nonetheless, as with any sexual practice, you should not feel pressured to do it if you don't want to. Talking dirty during sex is no exception.
But if you want to add some unrestrained erotism to your nights of passion, you can with some smartly chosen words. From Friends with Benefits we have some advice we are sure will come in handy and will be helpful to spend some quality time.
Dirty talks. All you need to know
Through our hearing we experience different emotions, we like to hear love words, but we also like to hear about pleasure. There are dirty things to say during sex that will make your partners sexual desire turn into flames.
Everyone knows that to enjoy sex, foreplay is something essential, especially knowing what to say on a first date. Touches and caresses together with some dirty words, will increase the libido and make the possible sexual encounter memorable.
The power of the voice
Remember your voice can be a seducing instrument. Words that are full of erotic intentions, can free desire and sexual arousal.
During foreplay you can begin with love words, sexual talk of increasing intensity or even obscene ones that feed lust. Don't forget that in a sexual relationship the "journey" is more important than the "final destination".
Attitude is essential. Reciting the Marquis de Sade's words will take you nowhere without the proper attitude. Modulate your voice to give it the adequate tone and get the reaction you expect from the other person.
Whispers, secrets, sighs, deep breaths at the proper moment, talking while biting her lip or extending some particular words can change the intention of a word or phrase.
Dare to be creative and find inspiration for the moment you talk dirty during sex. Maybe the biggest problem you encounter will be "what do I say and how". If you don't find anything to say, it is always a good idea to find some inspiration. Erotic books, adult movies and erotic chat lines will be your best allies.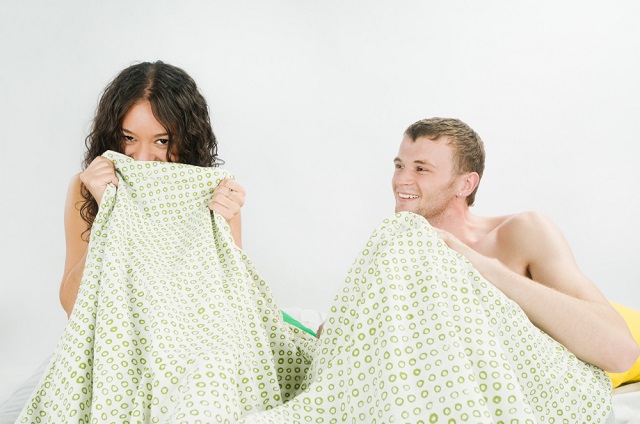 Erotic communication
We cannot deny that every one of us likes erotic communication before and during sex. In an open-relationship, the noises you make during the sexual encounter can be arousing. Moans and sighs are always a delight. Saying dirty words during intercourse gives you two possibilities: you express you're enjoying the moment, and you describe what you would like to do next.
Have in mind, though, that not everybody finds using these types of phrases sexy, especially those who come from a toxic relationship. It is important to know what you feel comfortable with and what is it your partner wants to hear, and you start working from there.
Dirty talk phrases
In Friends with Benefits we set your imagination free. That is why we will give you a list of the sexiest things to say in bed so that you can share them with your partner. One or more of these will probably sound right to you, and you will enjoy surprising your partner and inflaming her even more.
You get me going
You can say that during the beginning of foreplay or when you're simply kissing. They are magic words to get to the next level.
If you look at me like that, I get too hot
This is another way to excite your partner before or during preliminaries to make her understand you want to go further.
I want to lick your whole body
Imagine saying this dirty sentence in the middle of a formal dinner, discreetly in her ear, to ignite both of you and feel the thrill.
I can't wait any longer, let's do it
This is the type of sentence you can use to move from the preliminary games to complete action. It will cause excitement.
Undress me
A firm and solid phrase to progress to the next level. The tone and sensuality of your voice can make it even more provocative.
This way you will guide your partner to do what you like most. This way you won't miss and will get to the climax.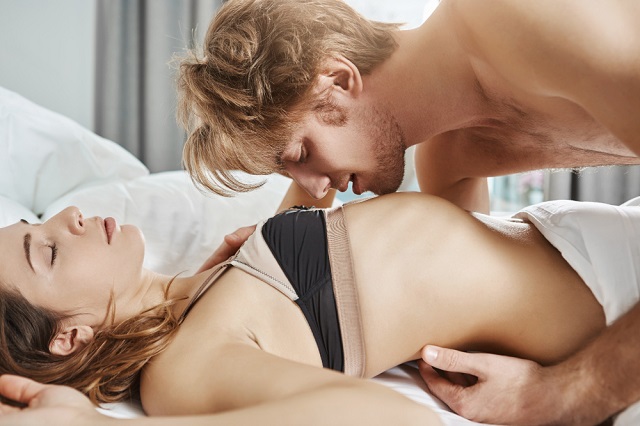 Use me
Saying these words aloud will give the other person the understanding that they can loosen up because you are open to her taking cards in the matter, while saying you are willing to do what she says.
It feels so good I want to cry out
Even though it is not within the spectrum of dirty things to say in bed, if you do it at the right moment and with a sensual voice, heat will probably rise.
Scratch me
Some dirty talk during sex is used just to explicitely say what you like. If you enjoy pain, let her know.
You're going to make me come soon
When you are in a very intense moment of an intimate relationship, you can say that to excite her even more.
I want this every night
Even though it is actually a more romantic kind of sentence, it can also work to excite you if you say it at the proper moment with your most sensual voice.
Bite me here
Remember that, for these dirty words, the tone of your voice and your attitude is essential.
You're naughty, you've been a bad girl
If you want to be a bit more rough, use this sentence to excite her and take the relationship to another level.
I'm coming
This is one of the simplest sentences yet it is one of the most arousing one. It is important to recognise the moment in which to say it, the tone and the context. Try to say it only when you really are coming, unless you want the orgasm to evaporate. And if you say it between moans and gasps it will be like a bomb.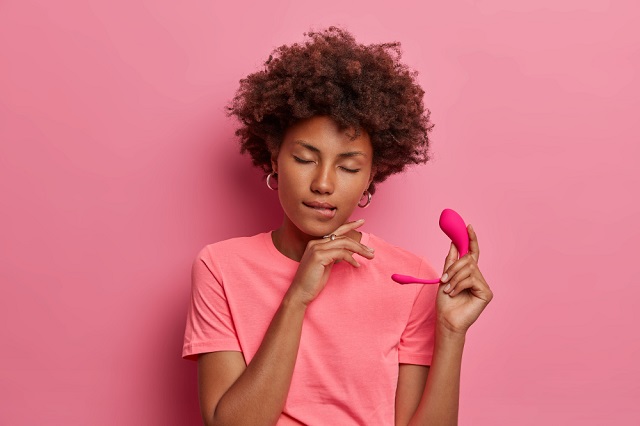 Dirty talks for long distance relationship
If you are in a long distance relationship, that is generally not the ideal situation to think of dirty things to say during sex.
Thankfully, technology has made long distance relationships easier. You can chat for hours and hours, send pictures, basically communicate at any moment.
And there is, of course, cybersex. The truth is, as we said before, that technology puts within our reach the possibility to exchange erotic messages, either talking dirty in a text or on a call.
It is an opportunity to satisfy your wishes you cannot miss. It is proof that you really want to keep a relationship and that you want to keep the flame on. Pictures, sexual messages and a bit of imagination will be enough to free some tension. It is effective and fun.
Talk dirty over text
I'm sure you've heard about sexting at some point. It is the exchange of text messages which carry a sexual intention.
Be sure that exchanging dirty messages improves sexual satisfaction within the couple and it stimulates erotic play to avoid the feared routine.
Some benefits of talking dirty over texts we can mention are:
Erotic texts messages can work as stress reliever.
They improve confidence in the relationship.
They favor disinhibition
They work as part of the preliminaries
They help preserve sex over distance in relationships.
It improves your humor
Here we give you some ideas of text messages that you can send to heat up a sexual encounter.
I'm touching myself right now
Use this dirty phrase to send in a text during the day. It will probably excite her and when you see each other it will probably be more intense.
You're thinking what to wear and I'm thinking how to take it off
Send this message in the morning if you don't live together and you will have her smiling for the rest of the day. If you get together that night she will not resist your charms.
Do what you want with me
In a text or in person, this sentence always generates a reaction.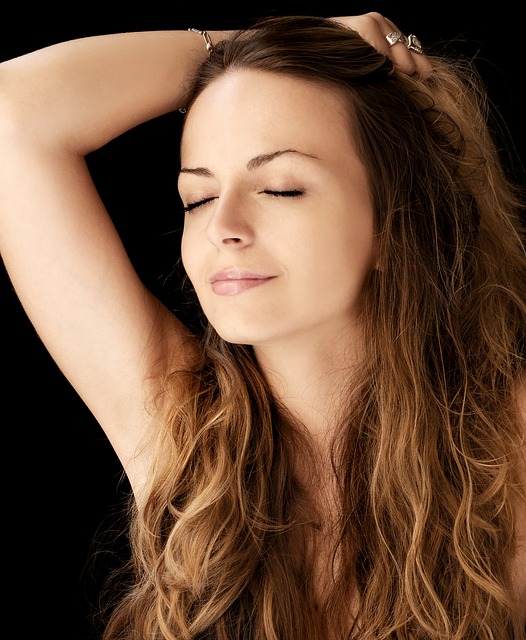 Conclusions
Dirty talk is not necessarily the use of obscene language, it is more about emphasizing sensuality and the desire you feel for the other person at that moment.
Even the simplest sentences like "what do you want to do now" or "I will do what you like" can be erotic if said in the appropiate tone.
Now, if you don't have a partner right now, the best you can do is subscribe to Friends with Benefits. In there you can text with women. If you are introverted, the best way to overcome your shyness is practicing.
The best way to send an online dating message is to be honest, you'll see the world of opportunities that opens ahead.
Come and try, you have nothing to lose, subscribing to Friends with Benefits is free.
Summary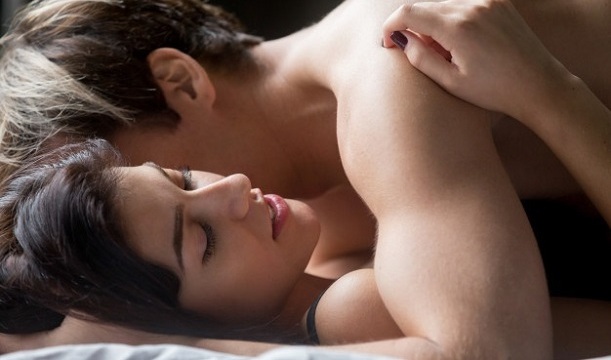 Article Name
Dirty things to say during sex. Best examples
Description
When the moment comes to be in bed with your partner, gestures and caresses are not all there is. We show you how to say dirty things during sex
Author
Publisher Name
Publisher Logo