Any time of the year is good to hook up in San Antonio. There are lots of lovely girls to meet in Alamo City. Whether you use dating web pages like Friends with Benefits, or you enjoy hooking up in a bar, everything is possible in this city.
Here we tell you about the best places to meet girls in San Antonio. With over 1.5 million people in the city, there is no reason why you can't have a one night stand. Test your flirting techniques and find a date in San Antonio today.
Where to flirt with girls in San Antonio during the day
The Riverwalk is one of the best places to spend some time with your partner if you have one, it's also a good place to use your body language and flirt with girls from all over the world who stroll along the Riverwalk.
Another great place to meet girls is El Alamo and the nearby shops or cafes. Anywhere you see a lot of women will generally be a good place to flirt in San Antonio during the day.
At Indy Coffee Club you will find as many cute girls as there are coffee beans
Generally the most attractive girls are university students. Most of the single ones will be studying at one of the many universities in the city. If you want to meet a lot of girls, the cafes near the university campuses are an ideal place.
One of the best places to meet girls in San Antonio is the Indy Coffee Club on UTSA Boulevard. From the moment they open until they close, you will see beautiful women come and go non-stop.
Enjoy coffee paradise and cute girls at Rosella
Rosella Coffee Co started as a specialty coffee shop and has now become a cafe-bar to meet girls in San Antonio. It has two locations, one on River Walk and the other on E Houston Street, Rosella is a magnet for girls.
Next time you need a coffee fix, have it between the pretty girls who attend Rosella.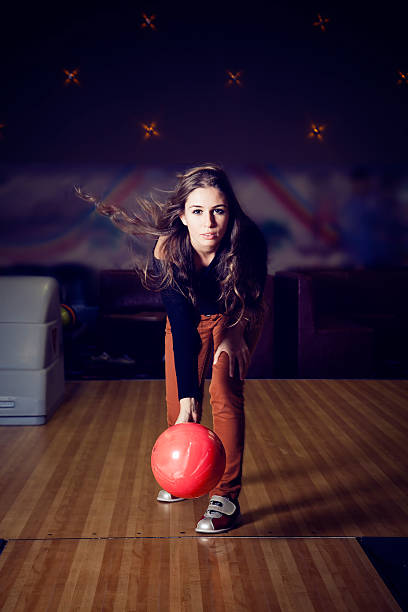 Find girls on Oak Hills Lane while having fun
You may not believe going bowling can actually be a girl-meeting plan, or a hangout place, but look at it this way: bowling is informal, laid-back, and low-risk. Everyone feels comfortable in them.
Oak Hills Lane is the ideal place to go on a date or strike up a conversation with a new person and watch the story unfold. It may be one of the best bars to date in San Antonio.
The whole city gathers in Fiesta San Antonio to celebrate
For over more than three centuries, Fiesta San Antonio has been one of the cultural centers of the city. With a mix of music, events, games and food, the whole city comes together. It is a time when girls go out to party, celebrate and want to flirt.
There are many activities such as carnivals, fireworks, river parades or concerts. All of that makes finding a date possible. If you haven't been to the Fiesta in the last few years, it's time you planned to do so. The hottest girls in town are there, it's a guaranteed San Antonio date site.
Where to flirt with girls in San Antonio at night
While the city is not known for its crazy nightlife, there are plenty of bars and nightclubs to have a romantic date or meet single girls in San Antonio. Here we tell you about the best.
Luna is the ideal place to flirt in San Antonio
It offers live music from Wednesday to Saturday nights. Luna is one of the best places to have fun and flirt in San Antonio. R & B, Soul and Salsa music are the perfect soundtrack to show your best dance steps.
Luna attracts people from all over the city for drinks, it is the perfect place to have an affair. Who knows who you might end the night with from there on?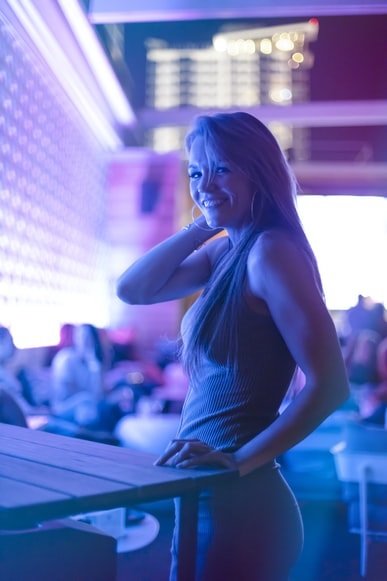 Bang Bang Bar
In such a big city, finding the perfect bar for the perfect date can be tricky. More so if your goal is to meet beautiful women. There is no shortage of bars and pubs if you just want to get drunk. But, if you want to flirt in San Antonio you must go to the Bang Bang bar.
The bar is located in North Shearer Hills. They serve cocktails and have a billiard room. Everything you want from a night spot and much more is here.
It's not a very old bar, but it quickly gained a reputation as one of the best hookup bars in San Antonio. You will find that local girls, students and young professionals frequent this place because it is fun.
Do not miss the Thirsty Aztec
In the Riverwalk you can always find tourists but if you are looking to flirt with a girl for a night in San Antonio, you should not miss the opportunity to go to the Thirsty Aztec. It is not a formal bar to sit and wait for someone to speak to you. This is a place for big fun with jello shots and frozen drinks everywhere.
With the drinks, the karaoke, and the live music, the bar definitely draws a female crowd. They go there to relax and have fun, and that's the perfect recipe to flirt and have a fantastic night driving a woman crazy in bed.
One-day plan for a date with a girl in San Antonio
Start the day with a walk along the River Walk. This walk gives this city the character of a big city. 15 miles that cut through the streets of the city's center. You can spend time along the river with your date by boat, bicycle or even walking. You'll walk by the most important sites in the city, such as The Alamo, the Arneson River Theater, the Tower Life Building and the San Antonio Museum of Art.
Have brunch at Bakery Lorraine. It is a delight to have your breakfast or brunch in this pastry shop. Authentic flavors, fresh produce, and generous portions lead to an undeniable success for you to enjoy with your date San Antonio.
Have a few drinks at Paramour. To end the day enjoy a craft cocktail while having the best views of the city. It is in the Lower Broadway neighborhood, on the top of a modern office building, next to the River Walk. Paramour is the first rooftop bar in the city. Its success is due to the wonderful views and the impressive variety of drinks that its menu contains. Mezcales, single malts, vodka, whiskeys, tequilas, absinthe, rums, cachaça, liqueurs, gins, cognac, even coffee, tea and infusions. All of this will guarantee that your date night in San Antonio will not end when you leave this bar.
Friends with Benefits is the easiest way to flirt in San Antonio
If you don't have a partner, or even if you do, you cannot stay out of Friends with Benefits. There are a lot of women who use dating sites like this one, and you won't always be the one to make the first move.
With thousands of active members in San Antonio, you will have no problem finding a date or a one night stand.
Fill out your profile on Friends with Benefits today, you have nothing to lose, it's free.
Summary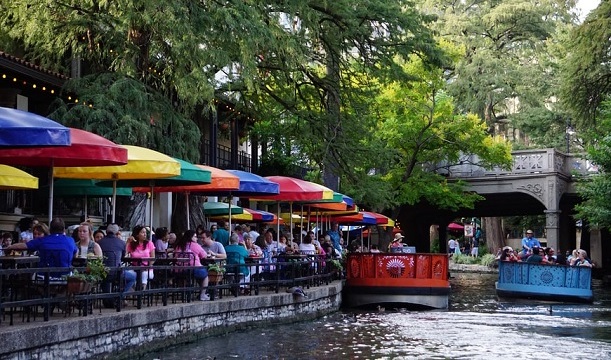 Article Name
The best places to Hook up in San Antonio
Description
Any time of year is good for hook up in San Antonio. You will meet pretty girls on dating sites like Friends with Benefits or any local bar
Author
Publisher Name
Publisher Logo