Boston is a great city for dating women and if you read this article you will soon find out why. Let's discover ideas for dates in Boston
Basically, there are many different things to do, and it's easy to find activities that suit your interests. For example, if you like the arts, you can visit the Museum of Fine Arts or take a walking tour of the city's historical monuments.
If you're looking for a more active date, you can hike in the Berkshire Mountains or kayak down the Charles River. And if you're looking for something a little more romantic, you can always take a sunset stroll along the boardwalk or have a picnic in one of Boston's many parks.
No matter what your interests are, you're sure to find a perfect Boston date idea.
Although, if your interests include collecting stamps, knitting, and staying home all day watching Netflix, you might not find anything in this article.
Best date ideas Boston
It doesn't matter if you're from the city, if you've just moved and you're meeting people in a new city, or you're just visiting. The following ten Boston date ideas are great in any case.
Boat ride on the Charles River
How about giving your date a whole new perspective of the city? Climbing aboard a cruise on the Charles River you can see Boston from another point of view. Of course, it is a very romantic date. So much so that it can be a bit cloying. To make sure, ask her if she likes romantic comedies like "You've got e-mail." If she says yes, this is a perfect date.
Visit to the Isabella Stewart Gardner Sculpture Garden
This museum is a wonder and an ideal place for a first date. Not only does it have incredible paintings and sculptures, but it is also a beautiful building. And if you like music, the garden hosts regular concerts in the summer. The curious thing about this site is that couples with a great age difference are seen. If this is your case, do not hesitate to visit it.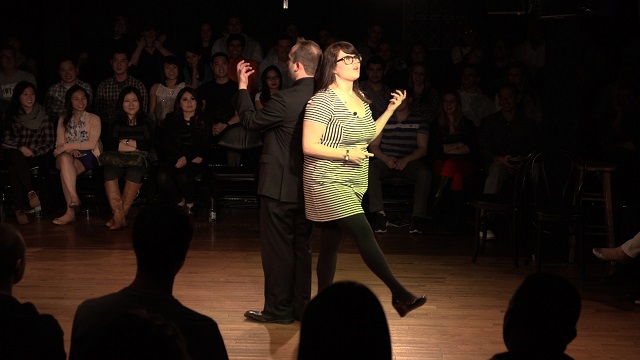 Dinner and a show at the Boston Improv Theater
Are you a spontaneous person looking for a date night idea in Boston? Do you like humor? If the answer is yes, then this improvisational theater is the place for you. Actors create stories from the audience's ideas, so you never know what's going to happen. And after seeing the show, you can go to dinner together and talk about what you laughed at.
Bike ride through the Boston Common park
Rent some bikes and have a great time with your date touring the park of Boston Common. It is a perfect way to exercise together and discover new places. And, if you get tired, you can always take a walk and have an ice cream while you talk about your things.
This is a bit of a "walking Miss Daisy", we have included it because there are people who want peace of mind on their first date.
Go shopping at SoWa Open Market
If you like art or gourmet food, this market is an ideal place for you. You can wander among the stalls and discover new local artists. There are also many places to buy food, so you can fill your stomach while you rest and get to know each other a little better.
By the way, if your date buys you anything from a craft stall it's a clear sign that they like you. Seize it.
In addition, it will give you clues as to whether it has good taste or if, on the contrary, it is more tacky than a Hell's Angel dressed as a ballerina.
Of course: being the first date you say that you like it, whatever it is that you have been given.
There will be occasion to laugh in the future.
Dinner at Top of the Hub
Do you want to impress your date? Take her to dinner at the Top of the Hub restaurant, which is on the 52nd floor of the Prudential Tower. You can enjoy an incredible view of the entire city while savoring delicious dishes. Without a doubt, a great date night idea in Boston.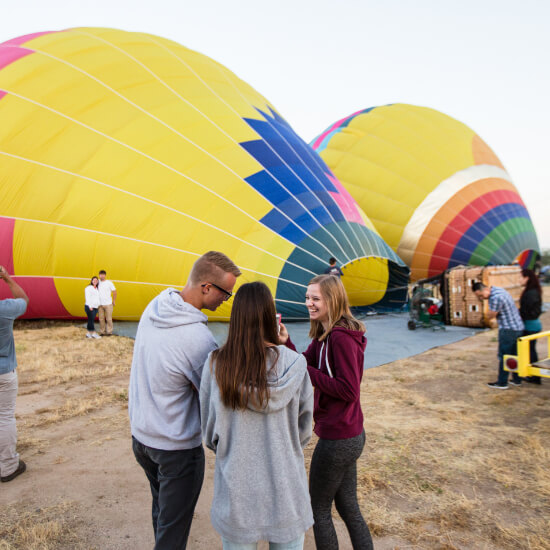 Hot air balloon ride
Are you an adventurous person? If the answer is yes and so is your date, you can't miss this hot air balloon ride. You will be able to see the whole city from the heights and, if you are lucky, you will even be able to see some of the most famous monuments.
Don't do this if you're afraid of heights or your date is. One of the two is going to have twice as much fun, that's true, but the other is going to have a really bad time.
Trip to Lake Quannapowitt.
Quannapowitt Lake is a popular spot for walkers, joggers, bikers, and sports enthusiasts. It is also ideal for a romantic evening with your partner. It is only 18 minutes from Boston by car and the landscapes are spectacular.
If you prepare a picnic (with a good wine included) the success of the date is guaranteed.
Enjoy a concert at the Hatch Shell.
The Hatch Shell is an iconic Boston landmark and during the summer, there are many free concerts held here. If you like music, this is the perfect place to enjoy a romantic night with your date.
Sightseeing around Harvard Yard
Harvard is one of the most prestigious universities in the world and the campus is really impressive. You don't have to be a student to visit Harvard Yard, so take an afternoon to explore the surrounding area. You are sure to impress your date.
Especially if she is/was the class nerd.
Best dating sites in Boston
Okay, these are great Boston date ideas, but what if you're single and looking for one? What are the best places to hook up in Boston and what is the best way to do it?
– One of the best places to flirt in Boston is the jazz club Wally's Café. This place has a high energy and is always full of young and attractive people. If you like music and want to flirt with someone with similar tastes to yours, this is the place.
If jazz sounds like a bunch of people trying to break their fingers on their instruments, don't come here. You don't want to hook up with someone who puts the King of Blue on you while you're having dinner or, worse, while you're having sex.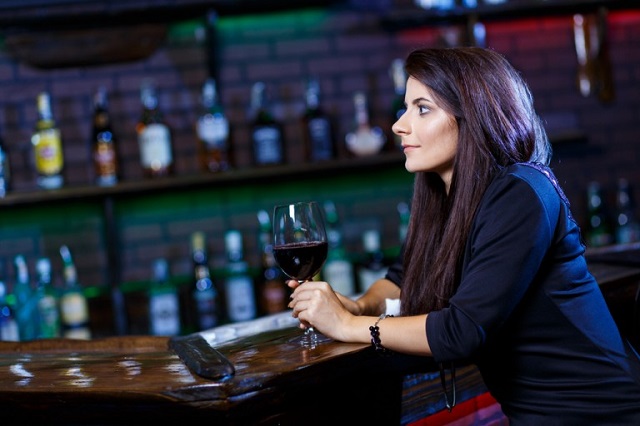 – Another good option is the Ritz Carlton hotel bar. This bar is elegant, but also cozy and relaxed. It's the kind of place where you can spend hours chatting and meeting new people.
Three essential tips for flirting at the bar of the Ritz Carlton in Boston.- The first is to dress appropriately. You don't need to wear a suit, but you do need to take care of your appearance and wear something nice.- Second, behave with class and education. Ritz Carlton hotel guests are high class people and you are expected to behave appropriately.- And finally, don't forget your goal. Remember that you are in a bar to flirt, so make sure that the woman you like knows that you are interested in her.
It is a risky way to flirt if you do not belong to that social class. It's very easy to feel like a fish out of water and that's how difficult it is to flirt.
You can, if you just want a little casual sex, pretend to be someone with a lot more money than you actually have, but pretending you have money costs a lot of money. And it can cause some other problems for your future self.
It 's up to you.
– If you like to dance, then you should go to the Royale club. This is one of the hottest clubs in Boston and is always packed with young singles looking to party. It's the perfect place to flirt or just have a good time trying.
Hooking up in Boston with Friends With Benefits
Dating in Boston can be as easy or as difficult as you want. It doesn't matter if you are single or in a relationship, we are here to help you.
Our dating site Friend-with-benefits.com is full of singles who are looking for the same thing as you: a night of passion without commitment. So, if you want to have a good time and meet someone new, enter our website now.
You won't regret it. We assure you that you will find the perfect person for you, since we have thousands of users in Boston and surroundings. What are you waiting for?
Just one thing, be careful, it might be that, sooner rather than later, you can end up wondering how do you know if you're in love. You would not be the first or the last to fall in love on our dating website without commitment.
Join for free and start dating in Boston now! After all, you already have a few good date ideas. Right?
Summary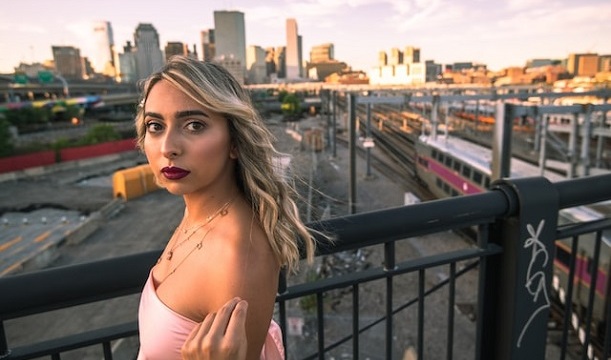 Article Name
Ideas for dates in Boston
Description
Need ideas for dates in Boston or don't know anyone and want to know how and where to flirt in the city? Both questions are answered in this article
Author
Publisher Name
Publisher Logo