Whether you live in the city or are just visiting. I think the best way to increase your chances of dating and meeting new people in San Diego is to know the population and the character of its inhabitants. 
It just happens that sometimes the inhabitants of a place know that place less than the tourists who visit it.
So let's see what's going on in San Diego.
Some interesting facts about San Diego
Old Town San Diego is known as the "birthplace of California." 
It was an important commercial port and for a time it was the tuna capital of the world. 
San Diego is home to the largest naval fleet in the world. And is the continental headquarters of the Pacific Fleet of the United States Navy. 
30% of San Diego's population is of Latino origin.
Dating in San Diego: the iconic neighborhoods
San Diego is a multicultural and cosmopolitan city. Here you will be able to meet all kinds of men and women willing to have an adventure. You could end up talking to a single mom in La Jolla or at a college party on the beach. Everything is possible in San Diego!
Mission Valley and Old Town: this is one of the best areas to stay in San Diego, it has many hotels and a good shopping environment both day and night. It is a perfect neighborhood to experience the nightlife in San Diego. Meet singles and end the night with one in the hotel room that you have previously reserved. 
Downtown: city center and nerve center for commerce, economic activity and tourism. Downtown San Diego has many tourist attractions to visit such as the Gaslamp Quarter, Balboa Park or Little Italy, among others. 
Coronado: this is the peninsula located right in front of the San Diego Bay, it is a mythical place in the city with paradisiacal beaches and many places to visit and practice all kinds of water sports. It is one of the favorite places for San Diego women.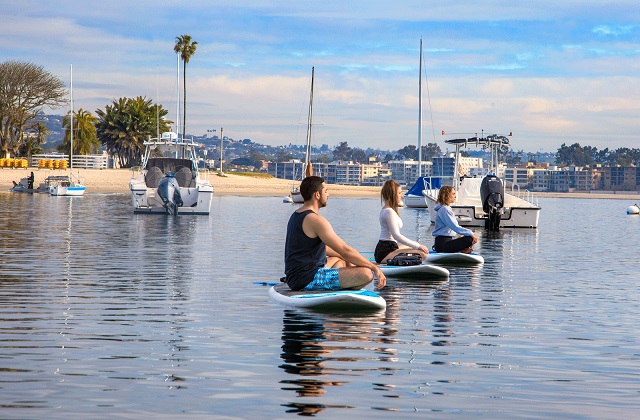 More iconic neighborhoods
Mission Bay: This neighborhood of San Diego has one of the most popular beaches in the city but, above this, it is known for SeaWorld San Diego, one of the most important tourist attractions in San Diego. 
Hillcrest: one of San Diego's trendy neighborhoods today, well known for being one of the most important gay and lesbian hubs in the county. You don't have to be gay or lesbian as everyone is welcome at Hillcrest. It is a place with many bars, cafes, clubs and restaurants, ideal to go for a drink in the city and meet singles in San Diego.
La Jolla: located on the outskirts of the city, it is known for its beautiful beaches, natural landscapes, and luxurious resorts. La Jolla is an ideal place to go to rest from the hustle and bustle of the big city on a date in San Diego.
Date night ideas en San Diego
Nowadays, the best way to flirt with San Diego women is by joining a community like Friends with Benefits for free – we'll talk about it later – but if you're old school and prefer to flirt in person , the best thing is to go into the nightlife of San Diego.
These are the places where you have the most possibilities.
OMNIA
One of the places to party and meet new people in San Diego is this club in the Gaslamp Quarter (Downtown) district.
Imported from Las Vegas and with music from top DJs, it has three levels: a main room with a pub atmosphere, a bar on the middle level and a VIP area, as well as a rooftop where hip-hop sounds. Its dance floor is vibrant and the site, in addition to being large (19,000 square feet), has an extraordinary design. In short: it is the ideal place to prove the myth of love at first sight.
Official page: https://omniaclubs.com/san-diego/
ON BROADWAY EVENT CENTER
If you're looking for a different and original place to live the Californian party, the best option is this nightclub in San Diego where the best DJs and bands perform. At On Broadway Event Center you can enjoy an incredible light show and feel the music in your veins.
Whether you have come to meet new people in San Diego, or if you have decided to bring the woman you have met in Friends with Benefits here, you cannot miss a night out like the one this place offers.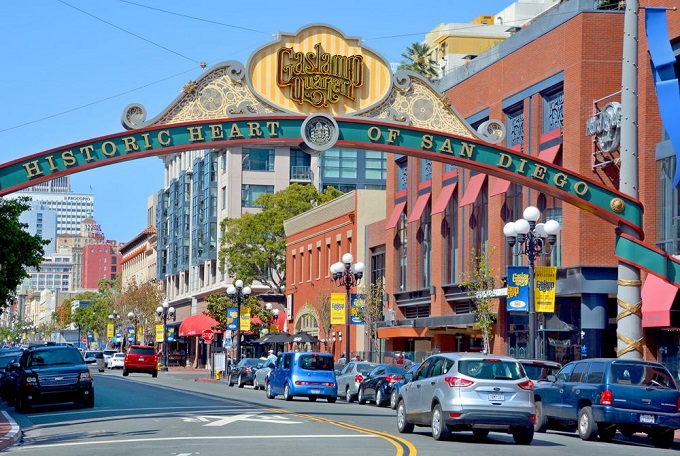 PARQ
Do you find it convenient to be able to stay to dance in the same place where you've had dinner? Then head to Parq (Gaslamp Quarter), another of San Diego's great clubs. Its critically acclaimed restaurant, decorated with luminous leafy trees, uses fresh seasonal produce. It is one of the best restaurants in San Diego. 
At night, on Fridays and Saturdays, it becomes a 40,000 square feet nightclub with a state-of-the-art lighting and sound system. They play hip-hop and electronic music and have VIP sections. 
Official page: https://parqsd.com/
Friends With Benefits: the best way to meet singles in San Diego
Exactly, Friends with Benefits is going to make things much easier for you when it comes to meeting singles in San Diego. It may not be designed for long-term relationships, but… who cares?
Think about this: what are the chances that you meet a beautiful girl who also shares your way of seeing the world, your tastes and hobbies, in a nightclub? Few, admit it. 
Well, in our community the odds are close to 100%. You choose with complete freedom from thousands and thousands of profiles in which all the things that might interest you about someone are detailed!
What are you waiting for to try? Joining Friends With Benefits is completely free!
Summary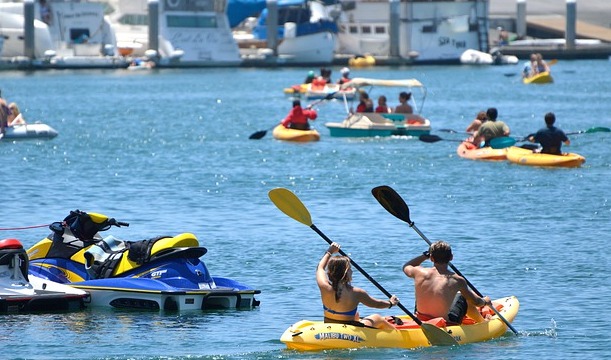 Article Name
Meeting new people in San Diego
Description
This article reveals the keys to meeting new people in San Diego and taking them to incredible places. The perfect date awaits you!
Author
Publisher Name
Publisher Logo