We have all heard about the Kamasutra, the hindu book about sexuality. It is important to say that in the western countries most of the population thinks that the Kamasutra is a book about sexual postures, but, the truth is, sexual positions only take up one chapter of the book.
What is the Kamasutra?
The Kamasutra is an ancient hindu text which talks about human sexual behaviour, it was written in the Gupta period, dating from the year 255 to 550 ac.
Wikipedia says it is divided like this:
"Introduction" ( 4 Chapters): general remarks about sex – including preliminaries- its position in a man's life and a classification of women.
"About the sexual union": it is an essay which studies in depth about kisses, different types of sexual games which go before the sexual union, orgasms, a list of sexual positions, oral sex,taboos and threesomes.
"The choice of a wife": (5 chapters): courtship and marriage.
"About the wife": (2 chapters): talks about the adequate behaviour of a wife.
"About other mens' wives": (6 chapters) talks mainly about seduction.
"Courtesans" (6 chapters)
"About attracting other people and increasing the libido": (2 chapters).
The text within the kamasutra that talks about the sex positions (among other things) has been published hundres of times, in hundreds of different editions, many of them adapted to western culture.
Curiosities about the Kamasutra you probably do not know
The Kamasutra is not a book about positions to make love. At least not only. There are a lot of other things.
It is not only a book about sex.
It does not have illustrations.
The manual addressed to the ruling casts in India at that time.
Despite being openly sexist and relegating women to a secondary role, it contains positions for them to dominate the sexual act.
It contains lessons so that women can get the man to do what they want.
Talks about sex as a vehicle of pleasure and not as an act to conceive.
It talks about abuse and rape as legitimate and normal acts.
It includes tricks about how to have an affair without being caught.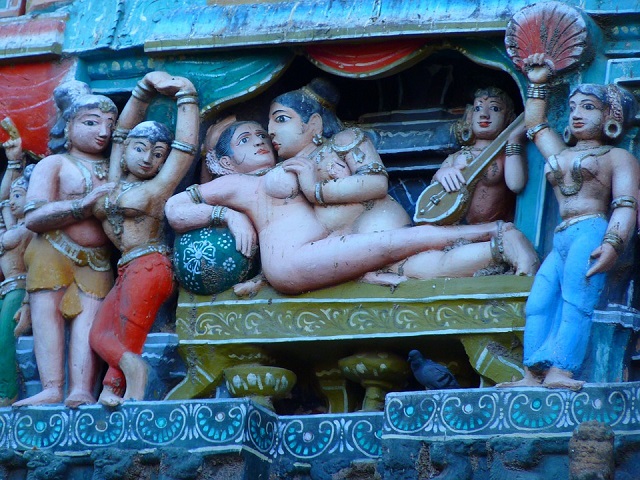 The five easiest positions of Kamasutra
Easy position of Kamasutra no.1: Samukha
In this position of the Kamasutra technique, your partner will lean against a wall while standing up and will open her legs as wide as possible so that you can penetrate her. It might seem difficult but nothing further from the truth. It is a very easy sex posture of the Kamasutra and it is very exciting because it has complete visual contact.
Easy position of Kamasutra no.2: Piditaka
The piditaka sex pose of the Kamasutra book is a confortable and relaxed position which also has the advantage of being incredibly pleasurable. In this position, your partner will lie on her back while pulling her knees towards her breast, placing her feet on your chest as you kneel in front of her. With your knees on each side of her hips, lift her hips onto your lap.
Easy position of kamasutra no.3: The embrace of milk and water
In this position of the Kamasutra, you will have to sit on a chair, a short stool or on the edge of the bed. Your partner will then sit on top of you with her back towards your chest.
The big advantage about this Kamasutra book position is that the height difference between the two lovers is not important and it is incredibly exciting because it leaves the man's hands free to stimulate the parts of the body the woman prefers.
The woman also has her hands free to, for example, stimulate her clitoris while being penetrated.
Easy position of kamasutra no.4: Lazy dog
This very easy posture is one of the best Kamasutra positions for men with a small penis because it favors a deep penetration. It is the same as doggy style but with the woman lying down instead of on all fours.
It is a very comfortable and arousing position due to the dominant/ submissive component it has. The woman is at complete mercy of the man which is something that many people find very arousing.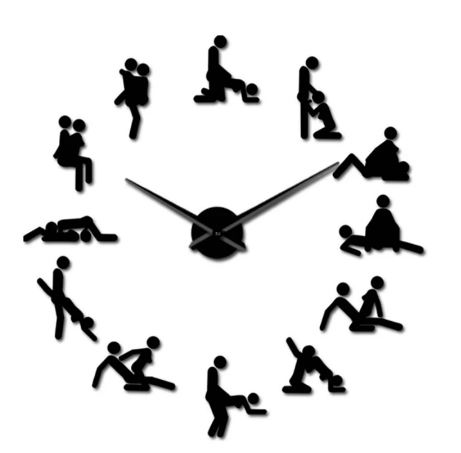 Easy position of kamasutra no.5: the snake in the cave
This Kamasutra book position is also very easy to practice. Your partner has to lie on her back and put her legs over your shoulders.
The best part about this Kamasutra posture is that it maximizes penetration. It is actually one of the best Kamasutra positions ever to stimulate your partner's G spot.
How many sex positions does the Kamasutra have?
When Vatsaiana, the author of the text, talks about positions to have sex, he defends there are 12 basic ways to make love and 8 main positions. But Kamasutra includes a total of 64 "arts".
It includes all the postures we know in western culture and some other ones too.
And of course, the Kamasutra was only the beginning of sexual postures , it has been extended with hundreds of other postures incorporating ones for all sexual orientations – homosexual, straight, bisexual, etc- but all of them are variation of the basic ones.
Friends with benefits: the webpage where you will find people to practice easy kamasutra positions
I guess the web's name has already given you a clue as to what the people of our community are looking to find.
Hundreds of thousands of men and women are looking for the same thing you are looking for: enjoying sex in an adult and free of complexes way.
Do you want to meet today with someone who is closeby? It's easy, join our community for free and start enjoying it.
Summary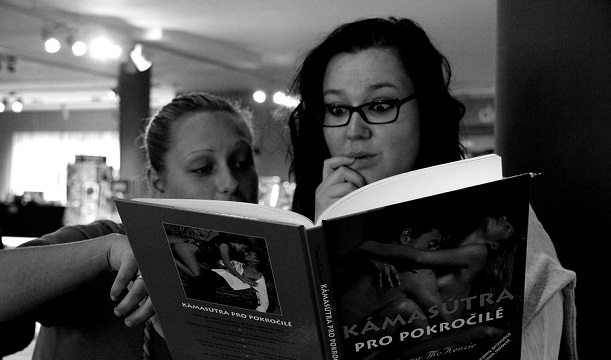 Article Name
Kamasutra: postures to enjoy with your partner
Description
Do you know the best Kamasutra positions? Would you like to know the easiest ones? Join us and enjoy with your partner this incredible technique
Author
Publisher Name
Publisher Logo