If you want to know how to flirt in New York, you have to know what New York is like.
Well, it's seen as the centre of the universe, to be fair.
Everything that ever happens on our planet has happened before somewhere in New York. It's typical, the city is an enormous melting pot of cultures and nationalities; a place where eight million sentient souls strive to build a life.
So there is a wonderful amount of energy, but, all this energy comes at a price.
How to flirt in New York
New York is a wonderful city, but expensive. So everyone has to work, and work a lot to live there. How to flirt in New York in these conditions?
Well, there are a few things to do in the city that never sleep before throwing in the towel.
1. Join a page to flirt with men and women like Friends With Benefits
Internet dating is the best way to save time and money if you want to flirt in New York.
Friends With Benefits offers a multitude of options and avenues to find exactly what you're looking for in a man or a woman.
2. Look for local events
New York is an amazing city. Any day of the week there are hundreds of wonderful ways to meet people. These include concerts, plays, exhibitions, sets with the best DJs on the planet, speed dating, events for singles … the list is endless.
Most of them cost money, so do keep that in mind if you're planning to attend any of them.
The good thing about this is that if you choose activities that you like, you will find people with similar tastes to you.
In other words, if you attend a Pearl Jam concert, for example, you won't find many Justin Bieber fans there.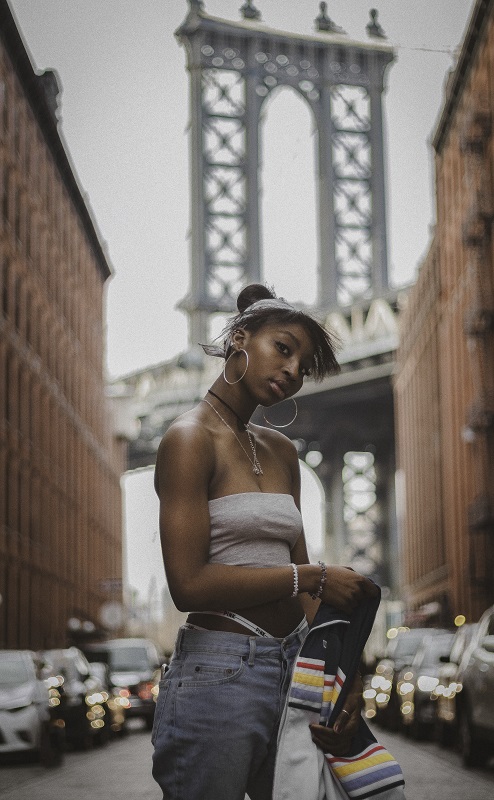 3. Join a class
To learn what? It all depends on you. In New York you can sign up for classes about anything. Cooking, trapeze artistry (yes, you read that right, learning to be a trapeze artist), crochet, theatre, creative writing, role playing … Again, the list is endless.
By signing up for classes you expose yourself to meeting new people with similar tastes and interests.
One piece of advice: don't sign up for an activity that you don't like just because you've heard that it's good for meeting people.
If you don't like theatre, signing up for classes because you've heard it's great to flirt in New York is not a good idea.
You will have a bad time, and you will not get to flirt with women.
4. Meet people from your neighbourhood
If you live in Manhattan and you want to date someone from Brooklyn, you may have a time problem.
The time it takes to go from one place to another.
It's almost like a long-distance relationship, so keep that in mind before telling someone where you live, because it's something New Yorkers take into account.
5. Directly through the stomach
You don't have to cook, nobody cooks in New York, but if you take her to the best ramen, taco, Spanish or Greek restaurant in town, you'll have succeeded.
Dating ideas in New York
You've gotten a date with a woman thanks to Friends With Benefits, congratulations! Now on to the most difficult thing, finding good dating ideas in New York.
It should be something that fits the style of the person you're going to meet. And for that it's best to speak at least three times before you two meet in person, to find out what their likes and hobbies are.
It's not for nothing, but our website is perfect for that. Anyway, I'll give you a few ideas.
1. Feel like a Murakami character in one of romantic New York's best-kept secrets
Modelled after Japan's record bars, Tokyo Record Bar is an underground restaurant where music fans can listen to their favourite songs on a record player while sampling a specially selected menu of izakaya snacks.
Make sure to make a reservation, as this restaurant is very small and can only seat about twenty diners per night.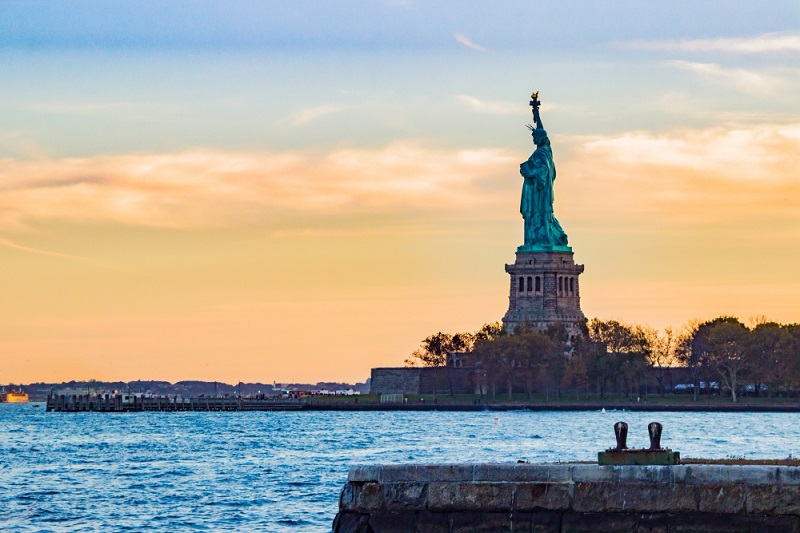 2. Enjoy the iconic New York Skyline from a Kayak
The Downtown Boathouse offers free kayak rentals (yes, free!) From Pier 26 in Hudson River Park from May through October.
A quick trip down the Hudson in a double kayak while seeing the city is a great way to flirt in New York
This experience also allows you to enjoy some of the best views of New York for free!
Oh, and if you're into adventure, there are also some great hiking trails in Manhattan, as well as some hiking on Long Island.
Also, if you're looking for a weekend getaway, the views from atop the summit of Mount Van Hoevenberg, as well as the summit of Mount Marcy – both located in the Adirondack Mountains – are breath-taking.
3. Invite them to relax in the calm after the storm
Chillhouse, a day spa and self-care haven, offers massages for two at its new flagship SoHo location.
Its double rooms are even equipped with their own coffeemakers for a more pleasant experience.
This is one of the best things to do in SoHo!
Friends With Benefits: the dating website that never sleeps.
If New York is the city of possibilities, Friends With Benefits is your wingman when it comes to online dating.
Our page is designed for you to meet people who share your likes and interests. Our community is made up of people of all shades and stripes, just like New York. But you know what? There are two things that all the people who join our community have in common: They are open-minded and it hasn't cost them a dollar to be part of this.
What are you waiting for? Join up today.
Summary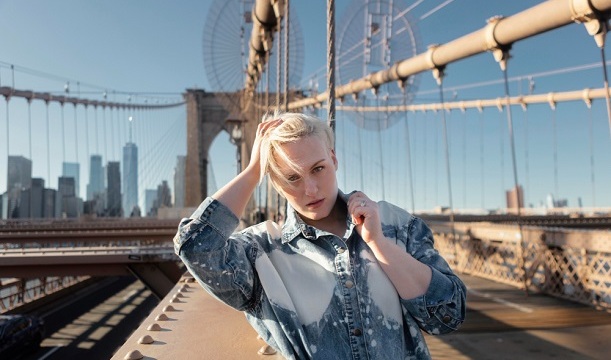 Article Name
Flirt in New York, the best tips
Description
Whether you have been a New Yorker for a long time or new to the city, this article will show you some tips on how to flirt in New York
Author
Publisher Name
Publisher Logo