Washington DC is one of the most romantic cities in the world and has nothing to envy in that regard to New York or San Francisco. Lets explore Washington date ideas.
The city is home to some of the most iconic landmarks in the United States, including the White House, the Lincoln Memorial, and the Washington Monument.
DC is also a great place to explore with your partner. There are plenty of romantic restaurants, bars, and cafes to enjoy, as well as plenty to do and see.
If you're looking for a romantic getaway, we show you romantic things to do in washington; If you're from the area, we encourage you to rediscover some places with your partner with our Date ideas Washington..
Washington date ideas for a guaranteed success
Dating in Washington might seem cold, like the city itself, full of government offices, federal buildings and little else, but it is not. Of course, there are many places where you can see politicians, but there are also many places where you can see any other kind of people and attractions.
Washington is also a very fun place. There are many museums and art galleries that you can visit, and there are also plenty of restaurants and shops. There are many things to do in Washington, but if you are looking for something different and romantic at the same time, here are some date ideas in Washington for you.
1. A visit to the National Art Gallery and its gardens.
The National Gallery of Art in Washington DC is one of the best art galleries in the United States. Its gardens are beautiful and a good place to walk and talk among outdoor works of art. In addition, you will come face to face with the Spanish version of Robert Indiana's iconic LOVE sculpture, which would make this walk one of the most romantic things to do in washington.
2. Georgetown
Georgetown is a historic neighborhood in Washington, D.C., located west of the Potomac River. It is home to the main campus of Georgetown University. The neighborhood is also home to many unique shops, restaurants, and bars.
On a day out in Georgetown, a couple might start the day with breakfast at one of the many neighborhood cafes. They could then explore the shops and boutiques before heading to the Georgetown University campus to tour the beautiful gardens.
In the afternoon, they could have lunch at a local restaurant before taking a walk around the neighborhood. In the evening, they could enjoy dinner and drinks at one of the many bars and restaurants in the area.
It is an ideal neighbourhood for a first date due to the multitude of leisure options it offers.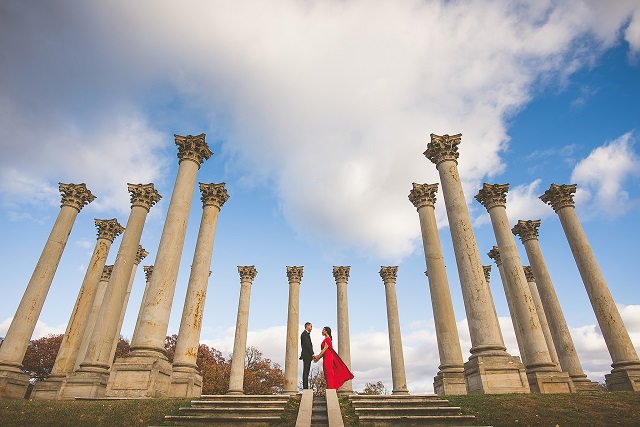 3. National Arboretum
A wonderful botanical garden with hundreds of species of plants and trees, 446 acres. It's easy to get lost along one of its many trails and it's just as easy to see couples disappear into leafy corners where they can find somewhere to make love.
One of the most romantic things to do in Washington would be to visit it at nightfall, when it starts to cool down and the plants release their scent.
4. City Center
A date in Washington should take place, at least in part, in the City Center. The section that concerns us covers several blocks of the city and has stores such as Pablo Estuardo, Jo Malone London, Gucci, Hermès, Kate Spade and many more.
Whether you want to shop Pretty Woman or just browse the latest styles, City Center DC welcomes local and out-of-town fashion fans alike.
This destination is made up of several corridors that make it easy to go from store to store (and stop for a sweet treat at places like Piccolina or Dolcezza Gelato & Café).
In addition to men's and women's clothing boutiques, CityCenterDC also boasts sparkling jewelers like David Yurman or French skincare and day spa store Caudalie.
If your thing is incunabula, you have The Great Republic, a store full of maps, old documents and the rarest books you can find in the United States.
As you can see, a date with your partner in City Center DC is one of the best date ideas in Washington, a guaranteed success.
Especially if you have money.
Picture it:
After a day of work, the date that you have obtained through the best Washington dating site and you can go for a walk in the city center. You have a coffee in a neighborhood café and you walk aimlessly, admiring the shops and the different romantic corners.
It's a sunny and cool day, perfect for walking. When it's time for dinner, you decide to sit down at an Italian restaurant for pizza and red wine.
Finally, an indefinable warmth in your stomach and heart makes you look for a more intimate place. Like one of your houses or a room in a hotel.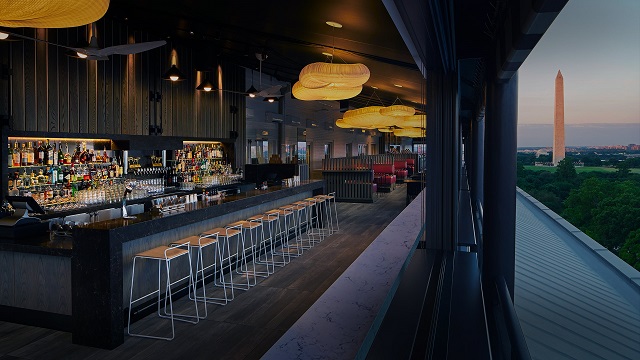 5. Sunset at the VUE
From the rooftop of the Washington hotel, the VUE bar offers a breathtaking view of the sunset over the city. The sky is dyed a beautiful red color and the bar is filled with a pleasant atmosphere of conversation and laughter.
The VUE's menu offers a wide selection of wines, as well as a wide variety of seasonal cocktails, appetizers and light dishes.
It is an ideal place for a date in Washington, since you can enjoy a good conversation while admiring the view.
Nightlife in Washington: ideas for an unforgettable night out with Washington women
We leave the sunset at the VUE and head into the Washington night.
And it is that the city that decides the destiny of the country during the day, also has fun at night.
A romantically crazy night in Washington DC could include going to different bars and clubs in the city. You could start at a place like Penn Social for drinks, then head to a club like Echostage or U Street Music Hall to dance the night away.
If you're feeling really crazy, you could even end the night with a visit to one of the many strip clubs in the city!
And of course, after that would come the real fun.
Apart from those already mentioned, we strongly recommend the following places:
9:30 Club
A flagship of the nightlife in washington. The 9:30 Club is an alternative rock nightclub and concert venue in downtown Washington DC. It is a very popular place to party and have a few drinks, and it is also a great place to go with your partner.
It has an electrifying and casual atmosphere, and the music is always very good. If you are looking for a place to spend a crazy night, the 9:30 Club is an excellent option.
Nelli's Sports Bar
People of all kinds come to this bar, but it was designed as a sports bar. And it was pioneer by establishing itself outside the East approach to the city's gay neighborhood.
It hosts all kinds of events, such as trivia championships and drag bingo.
Named for the owners' great-grandmother, the bar features dozens of TVs on the laid-back downstairs and an upstairs patio dance floor that stays strong until closing.
U Street Music Hall
The U Street Music Hall is a very popular nightclub and concert venue in downtown Washington DC. It has a wide variety of music, from techno and house to hip hop and R&B. Also it is a perfect place to dance with your date.
It also has a large terrace, which is a perfect place to have a few drinks on a summer night, making it another one of the best date ideas in Washington.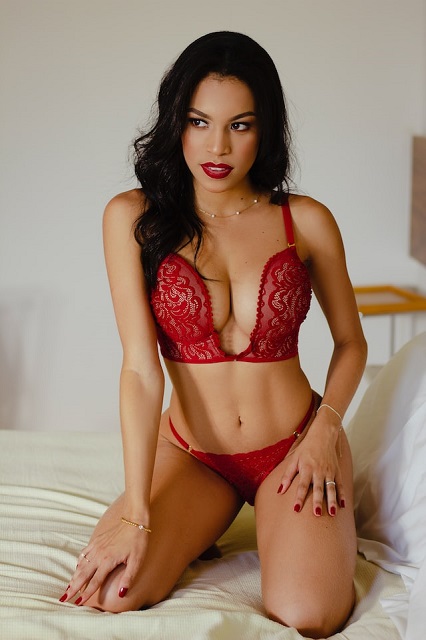 Friends With Benefits: the best Washington dating site to go out with Washington women
Dating in Washington can be just as complicated as the Washington women, who are generally smart, ambitious, and sophisticated. They are often successful professionals and take their careers very seriously. When flirting, it's important to be respectful, courteous, and confident. They are also very independent, which is why they tend to prefer relationships without commitment.
And that's where we come in, facilitating them.
Did you think we were going to give you a bunch of ideas about what to do with your partner without telling you how to get that partner? Well, you were wrong.
Friends With Benefits is the best Washington dating site for many reasons. The main one, the large number of people who make up our community.
The success of our dating website is based on two things:
First, everyone here is very clear about what they want: dates without commitment. Our technology does the rest.
Second, in our blog there are many ways for you to become a master of seduction.
Join our Friends With Benefits community for free and put them into practice on our dating page!
Summary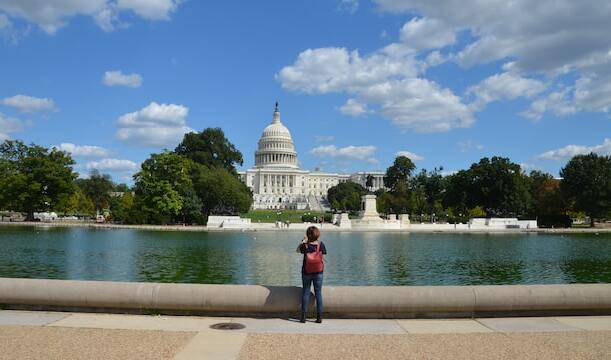 Article Name
Description
Have you met a girl but can't think of anything to do? Are you looking for Washington date ideas? Congratulations, you just found them!
Author
Publisher Name
Publisher Logo