It is simply impossible to run out of ideas for a date in Los Angeles. A giant city, with neighborhoods running from Mount Lukens to the Pacific Ocean, on U.S.A.'s West Coast, this is one of the most extent and populated metropolitan areas in the world
Los Angeles is the capital of the film industry, the city of the movie stars and also of dates. There are surely so many restaurants, bars and theatres in the city to meet girls you still don't know.
Even with a low budget there are many ideas for a date in Los Angeles that will allow you to enjoy the city without going back home bankrupt.
You can go to the beach, promenade along the Walk of Fame, or visit one of the thousands of art galleries with free admission. Or you can simply drive through the city with your car until something catches your eye.
And if you are looking to hook up with someone in Los Angeles, Friends with Benefits is free, fun and easy to use. Don't wait any longer to find your date couple in Los Angeles. Through Friends with Benefits you can send messages to single women in L.A., find a girlfriend, see her pictures, profiles, contact and chat.
The world of dating in Post-pandemic Los Angeles
The good news is that we are in a moment when most of the places are reopening their doors. The bad news is that you can't wear your pajamas all day anymore.
If you have a partner with whom you fell asleep watching Netflix, now it's time to rediscover the beautiful places L.A. has, to have a date. You can attend a live concert, art exhibitions, or a movie premiere. There are so many districts in which you can plan a date in Los Angeles, and so many different options, we're sure you'll have more than enough ideas.
Whether you are on your first date, you are within a stable relationship, or anywhere in between, here we offer some ideas for a great date in Los Angeles.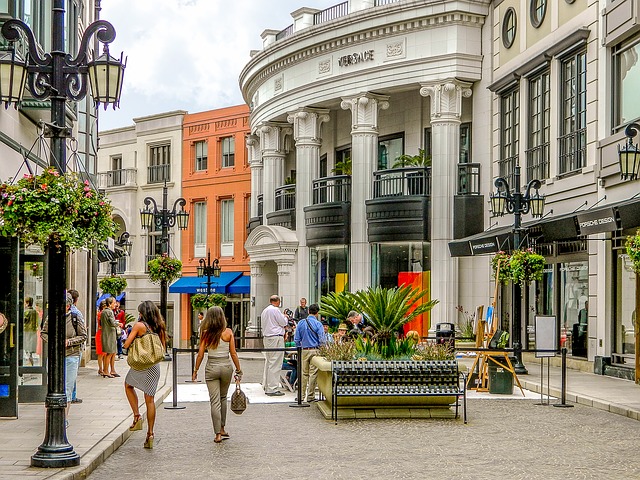 Ideas for a date during the daytime in Los Angeles
Admire the city from one of it's highest viewpoints, spend the day at the beach, visit museums, watch the downtown architecture, or eat in Chinatown. All of these are great options for a date in Los Angeles. But let's take a look at some of the most iconic places of the world's movie capital.
Griffith Park Observatory
It's a great place for a date. Most of the attractions are free. Griffith Park offers excellent hiking trails during the day, but the views are the most romantic thing of all, the city views are just spectacular. You can definitely fall in love at first sight.
Keep in mind, though, that traffic can be a true nightmare, especially when there is a concert starting or finishing at the Greek Theater, traffic can basically stop completely.
If you own a good camera, take it with you. With your partner you can recreate movie scenes from famous movies that were shot here. "Rebel Without a Cause" (1955), starring James Dean and Natalie Wood. "The Terminator" (1984), "The Rocketeer" (1991), "The People vs. Larry Flynt" (1996), "Transformers" (2007) and of course "La La Land" (2016).
Pedal boating at Echo Park
Echo Park recently reopened and it is the perfect place to emulate one of those romantic comedies you've watched. Organize a picnic with your partner, take a stroll at sunset or rent one of the iconic pedal boats at the lake.
Go to a music festival
Live music festivals are slowly coming back to life. Even though Coachella is not scheduled till 2022, or so the web page says, there are some smaller festivals taking place during the next months.
Jane's Addiction, Cage the Elephant, Counting Crows and Ziggy Marley headline the BeachLife Festival of Redondo Beach in September. Eddie Veder's Ohana Fest are back at Dana Point, including Veder, Black Pumas, Kings of Leon, Brandi Carlisle and  Yola. HARD Summer Music Festival, with headliners like Future, DJ Snake, Dillon Francis and SayMyName. And if you want to travel to  Napa Valley, Bottle Rock presents Foo Fighters, Guns N 'Roses and Stevie Nicks.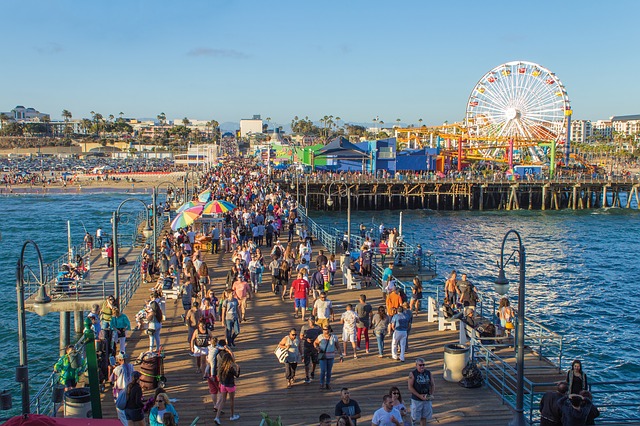 Santa Monica
Santa Mónica is one of the obvious destinations to spend time with someone special. You will find a lot of restaurants and you can easily access the beach. Santa Mónica Pier, is a touristic place, but it can be fun to ride the ferris wheel, the roller coaster or the carnival games.
The restaurants near the Pier are packed with tourists but you can find other options in the surrounding areas to have a quieter and delicious meal.
Ideas for a date during the night in Los Angeles
Watch a movie under the stars
The pandemic revitalized the drive-in theaters, which allowed for the so longed social distancing. Nowadays we are ready for more normal experiences. Melrose Rooftop Theatre reopened July 4th and shows movies every night until November.
Enjoying dinner before going up to the rooftop is a very nice experience, you should try it.
Have a romantic dinner
In Los Angeles, this is a classic date idea which will never be outdated. The key is to try new places and explore different areas. Some places to begin with are The Wellesbourne, Melrose Umbrella Co., The Little Door, Firefly, Redbird and Perch.
Enjoy some live music and a drink
Almost all the iconic bars at Sunset Strip reopened, if you're not sure where to hang out, try the classics. Not many streets have as much history as this two mile section of Sunset Boulevard between Havenhurst Drive and Doheny Drive.
In the 60's and 70's, Led Zeppelin and The Doors would play for hours at Whiskey A Go-Go. Famous bands, and those who want to be famous, still tune up their amplifiers at this legendary club. New talents and great rock stars also play at The Roxy Theatre and in Viper Room, which was owned by Johnny Depp at some point.
It is also a good place to go if you're on your own and looking to seduce mature women.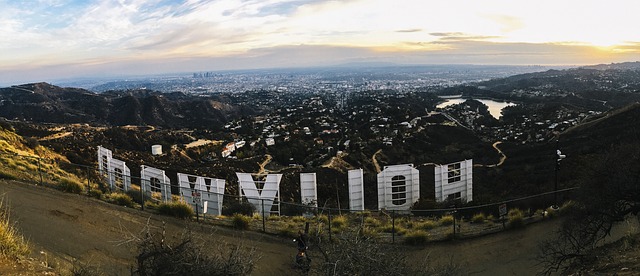 A one day date in Los Angeles
It may sound like a crazy idea but if you plan your day very carefully you can enjoy a one day date in Los Angeles. From Friends with Benefits we give you some proposals of places you cannot miss and that you can visit in a day. If you have a car to move around.
Walk of fame
To launch the day, why not start at Hollywood Boulevard, at the great Walk of Fame. You can walk along the sidewalks full of the stars of renowned artists, and you can see Kodak Theater, where the Oscars take place every year. From Hollywood Boulevard you can see the famous Hollywood sign on top of the hill. In this very busy street, in front of the Grauman Chinese Theater, you'll find the handprints the most popular artists have left on the sidewalk. You'll probably spend some time looking for your favorite artist's handprints.
The Griffith Observatory
Moving northeast you'll get to the Griffith Observatory, where you will  find the best panoramic views of the city. 
Downtown Los Angeles
After visiting the viewpoint, you can go down to the city center, the downtown. You will find the city's highest skyscrapers. But you need to go to some historic places. You should see El Pueblo de Los Angeles Historic Monument, at Olvera St, or Union Station. 
Beverly Hills
On your way to the coast, of all the beaches in Los Angeles, Santa Monica is a must. You will go through Beverly Hills, the district where the rich and famous live. You can see the residential area with giant mansions. And you can also take a short walk on Rodeo Drive, where the most expensive and world known designer clothes shops are.
Santa Monica Beach
As a last stop on your one day date in Los Angeles, from Friends with Benefits we suggest the famous Santa Mónica beach. It will most probably already be nighttime, so it would be a wonderful moment to walk to Santa Monica Pier where you will find Pacific Park, the amusement park. And you can finish off having dinner in one of the popular restaurants around.
Friends with Benefits helps you find girls Los Angeles
Friends with Benefits helps you meet new people so that you can connect with them easily, and free. Registering takes no more than two minutes. During the creation of your profile, you will need to introduce your age and other information so that the platform can suggest the best matches for you to send your first message for a virtual date.
Try the best dating website, it's free.
Summary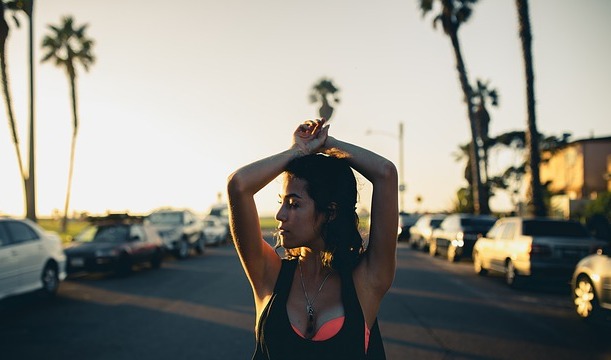 Article Name
Date ideas in Los Angeles
Description
Running out of ideas for a date in Los Angeles is very difficult. In a city so big and diverse, you will find something to do at every step
Author
Publisher Name
Publisher Logo