If you've met someone interesting and you would like your next date in Houston to be something different from ordering pizza and watching a Netflix movie, join us. We will tell you what you need to know to have a date in Houston she won't forget.
Whether you want to keep the flame of love burning with your partner or you want to flirt with girls in Houston. In this article you will find different ideas for a romantic date in the city.
Inviting someone on a day out in Houston can be lot's of fun. Dinner at any of the countless restaurants in town, visiting one of the parks engulfed in the city or attending a sports event to cheer your favorite team can be fun date ideas in Houston. You will discover there are lots of options for a date during the day or a night out with your partner in Houston.
Ideas for a date during the day in Houston
If you are looking for cultural sites, restaurants, shopping areas, unique attractions and fun experiences for a date in Houston you will find just that, and a lot more.
Houston is the fourth city in size in the U.S. In it is the world famous Houston Space Center, renowned chefs, inspiring museums and beautiful green areas, with a bayou running through the heart of the city.
Apart from being a great place to meet new girls, Houston is also a perfect destination for a weekend getaway with your partner having direct flights from all of North America.
A date in Houston visiting the Space Center
If you have not been to the NASA Johnson Space Center, you definitely won't miss it to have a date in Houston. It is an enormous complex, where you can enter the Independence shuttle replica, mounted on top of a shuttle carrier aircraft, and then explore the giant plane.
There is a tram tour that will take you to the Johnson Space Center. Where you can see where the astronauts get trained for their missions to outer space. The tour also takes you to Rocket Park where you can see real space shuttles at the exhibition.
For an absolutely unique experience, register for the Level 9 tour. During which you will be taken behind-the-scenes of the Johnson Space Center. You will visit the Neutral Buoyancy lab, mission control and the simulation labs together with areas out of the regular visits. You might even meet an astronaut.
This is an experience unique in its style and there are only 12 tickets on sale per day. This exclusive VIP tour lasts four to five hours. It will be a memorable idea for a date in Houston.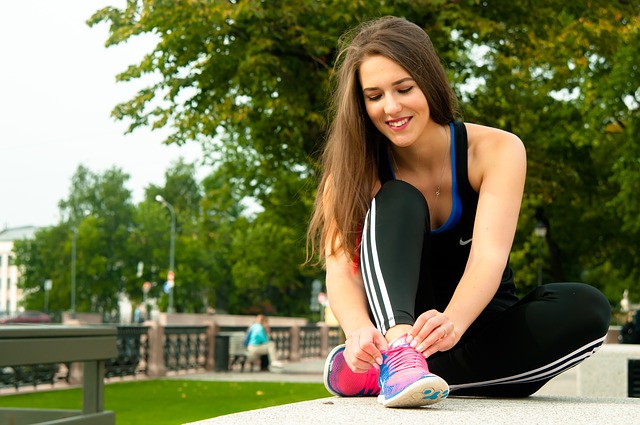 A date in Houston walking or riding through Buffalo Bayou Park
Buffalo Bayou Park is a beautiful 160 acre green space that cuts through the city. This urban park has plenty of trails to walk or ride with your partner. It also has lots of shade in which to relax .
If you're looking to have a bit of fun and see your date laughing outdoors in Houston, rent a kayak, a canoe or a paddle board and enjoy along the bayou.
A date in Houston watching a sports game
When it comes to games, sports fanatics have a lot of options for a date in Houston. Whether it's football, baseball, basketball or soccer, the city takes its sports events seriously.
If you're on a date to watch a game you can see Texans at the NRG Stadium, or the Rockets at the Toyota Center or the Astros at Minute Maid Park.
Ideas for a night-out date in Houston
These are some awesome ideas for a night out in Houston with your date. They will definitely set the spark on the night.
Brenner's Steakhouse on the Bayou
Brenner's Steakhouse on the Bayou is the place you should have in mind when thinking about dinner with incredible views. Enjoy a lovely evening under the trees by the water. The environment at night is perfect to impress your date. A good wine bottle of choice and you will surely build your appetite and savour a bit of fresh air.
Z on 23
Something about city rooftops turns a good date into a memorable date. Discover how the Houston skyline comes to life in one of the most glamorous rooftops in the heart of the city. Z on 23 is the perfect place for that perfect night with your date in Houston.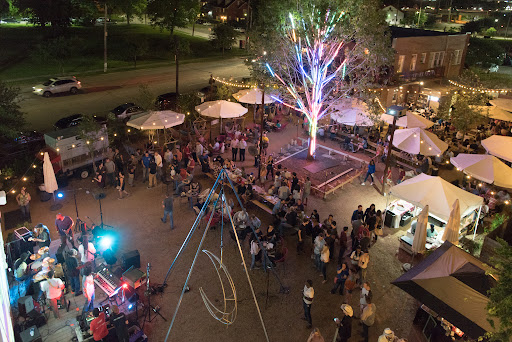 Axelrad
If you have already visited the restaurants and the rooftops try exploring the hidden fun in the city. This place is known for its laid-back outdoor setup. Where you can enjoy a relaxed environment with your date in Houston and have a night of fun in the heart of the city. Whether you like a cold beer or just conversation looking at the LED tree, this wonderful place is a guarantee of a successful date in Houston.
Houston on a one-day-date
If you want to spend a day out with your date in Houston, from Friends with Benefits we suggest this plan to pamper your loved one.
The Galleria Mall. Begin the day with some shopping in one of the world's biggest malls. There are two hotels, an ice-skating rink and lots of places to have lunch and spend some time.
Waugh Drive Bridge. View the sunset from the bridge and watch how thousands of bats fly under the bridge located over Buffalo Bayou between Ellen Parkway and Memorial Drive.
The Conservatory Underground Beer Garden & Food Hall. This is a good place to finish the day off and try some houstonian fusion food. You can choose from classic greek gyros, asian noodles, Texas barbeque, or sweet or salt crepes. Apart from that there are more than 60 beers to choose from. What else do you need for a one-day date in Houston?
Enjoy meeting girls in Houston with Friends with Benefits
If you don't have someone to go out and enjoy this beautiful city in Friends with Benefits you can find your ideal partner. On our website you will find hundreds of women willing to go out on a date in Houston. You can also find tips for flirting online in our blog to help you be successful when seducing a girl.
So remember, if you don't have plans for the weekend and you want to meet new girls, Friends with Benefits is your option.
There are many single women waiting to go out on a date or to simply connect with someone from here or anywhere in Texas. Try our web to make online dates, remember to create your profile with a good description of yourself, women like meeting men who can express themselves properly.
You won't regret it! And the best part is that it's free.
Summary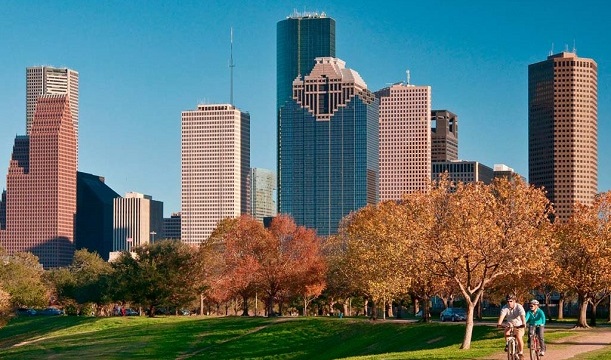 Article Name
Date in Houston, a great city to meet single women
Description
Would you like to meet women in Houston? We tell you where and how to flirt with women in Houston and some infallible tricks. Find out!
Author
Publisher Name
Publisher Logo