The multiple options of entertainment that Phoenix has, makes it the perfect scenario for hooking up with someone, from adventure activities like trails or rowing, to sports events, outdoor concerts or festivals of any kind. Nightlife in the city is also a great idea to meet girls. Here you will find some suggestions for your next date in Phoenix.
Ideas for hooking up in Phoenix during the day
When imagining having a date with a girl you like, where do you think most people go? Bars and restaurants? Exactly, somewhere that includes food and drink at night. Most couples agree that the classic date consists of dinner, drinks and maybe a movie.
But, you are willing to go off-the beaten track and move away from the classics, aren't you? If you're looking for tips to flirt and some inspiration for a date during the day in Phoenix continue reading.
Salt River Tubing
If you have an adventurous spirit, you will have to wake up early to avoid Arizona's blazing sun, but river tubing in the Salt river is definitely worth it. Enjoy admiring wild horses while floating over the river waves for some hours. It's an excellent choice to get to know your partner while at the same time acquiring a lovely sun bronze.
Desert Botanical Garden
The Desert Botanical Garden has the best arid plant collection with plants from deserts from all over the world. The garden has more than 50,000 desert plants in exhibition along five theme trails that illustrate conservation, life in the desert, plants and people of the Sonora Desert and wild desert flowers.
Visiting the garden with your date you will enjoy specialized tours, seasonal exhibits, concerts and obviously the gift shop and the garden plants.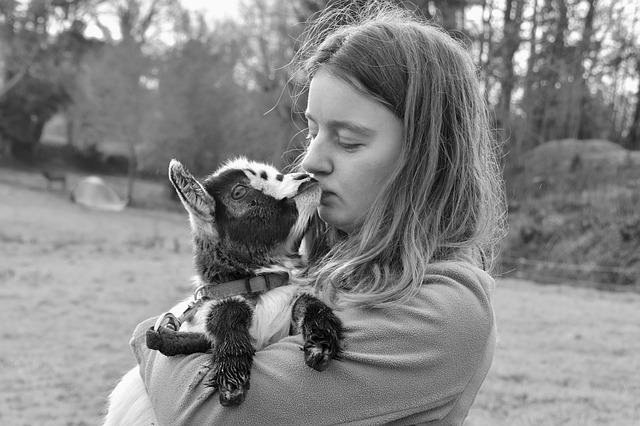 Goat yoga
Imagine being with your partner together with more than 100 people from all over. Creating a circle, shoulder to shoulder in unison and harmony. Feeling nature's positive feelings, fresh air and the green grass.
And then out come the true stars of the show. Adorable goat kids, dressed in rainbow tutus, jumping around your feet and climbing on your back.
The world stops turning and without knowing it you feel a sort of crazy special tie with the person who is beside you and everyone is happy and smiling around you.
This is the experience Arizona Goat Yoga offers, and it is the type of idea for a date during the day in Phoenix that will become an unforgettable memory with that special person.
Ideas for hooking up in Phoenix on a date at night
If you have already experienced the classic dinner-plus-movies night, finding new ideas for a date at night in Phoenix might seem like a hard job to carry out. Whether it's your first date with a new partner or the hundredth time out with your 20 year love, you can try some of these fun ideas to guarantee yourself a night that will be remembered.
Cloth and Flame
You have not tried dinner under the stars until you've tried Cloth and Flame. It is a unique gastronomic experience to enjoy with your date in Phoenix designed by this one-of-a-kind event organizing company. Dinners take place in the most impressive and picturesque environments in Arizona, from remote locations in the vast Sonoran Desert to tree-filled forests in the north.
Delight with your partner from a gourmet dinner accompanied by wine or beer and then admire Arizona's beauty with her. It's an excellent start for what comes ahead for surely you will drive your partner crazy in bed.
Century Grand
If you can imagine travelling to the 1920s decade and enjoying a train ride, Century Grand makes it real. It is an immersion experience that places you in the car of an Art Deco train in the beginning of the prohibition. While you taste world class cocktails you will be engaged with audiovisual elements that create windows simulating you're moving through the country and the sound of the trains.
The experience will transport you to a different world. It is an ideal place to overcome a breakup, you will forget everything and enjoy a wonderful night.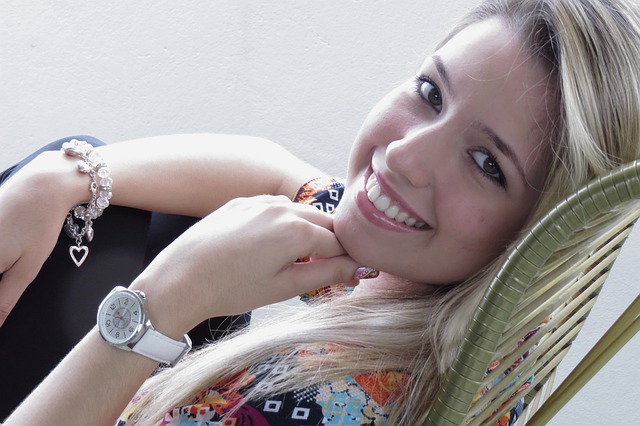 A day on a date in Phoenix
If you want to spend the whole day out in Phoenix with a date and you don't know what to do, in Friends with Benefits we have the ideal plan. There are lots of fun things to do in Arizona's capital city with your date.
Matt 's Big Breakfast is the perfect place to begin the day with energy after savoring the delights they prepare.
Phoenix Art Museum, even if you're not an art lover, this museum can definitely get your attention and give you a new perspective on what modern art feels like. Get your date and don't let the possibility of visiting it go by.
The Churchill, made with shipping containers, this restaurant is a cool place to have lunch with food and drinks for all tastes.
Go shopping, pamper your date visiting the artisan markets in Phoenix. Made Art Boutique, Modern Manor or Practical Art are places you will find things you didn't even know you needed.
Wine Me Dine Me at Southwest Bistro, you cannot miss this experience with your date to finish the day off. The restaurant lies within the Hyatt Regency in Scottsdale. The Wine Me Dine Me experience consists of a 4 dish tasting menu prepared by the bar executive chef with views to the kitchen.
Meet your perfect match in Phoenix with Friends with Benefits
Dating websites are a wonderful place to find potential partners. When you meet a girl in a bar or a pub you have to be watching your body language, trying not to get nervous, etc.
In a webpage like Friends with Benefits, whether you are looking for a one-night affair or a long term relationship is not that important. You are sure to find someone within the thousands of profiles with whom to share some of those special moments you are thinking of.
Don't doubt, hooking up in Phoenix is easy with Friends with Benefits, you have nothing to lose, it's free.
Summary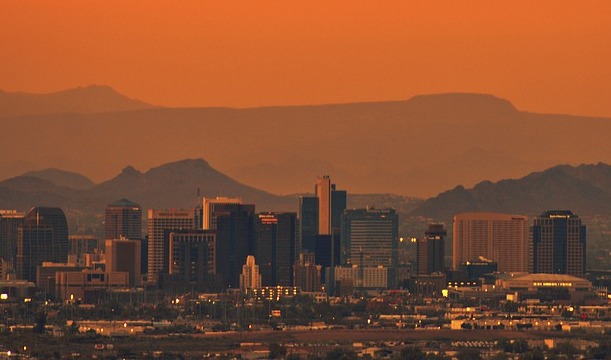 Article Name
Hooking up in Phoenix, relaxing and nature beauty
Description
When you're hooking up in Phoenix you have the perfect scenario to surprise your partner, from adventure activities to outdoor concerts. Join us!
Author
Publisher Name
Publisher Logo