The summer is coming and as always real fast, and apart from the bright blue sunny skies that the summer promises, also comes the spirit to flirt and meet people.
If you already have or found a partner through Friends with Benefits then great!
All that is left, is to make this summer great!
Why is the Summer So Exciting?:
Well first of all, the better weather by itself is a spirit booster, as the sunshine pours in, and clears out all the blockages that the winter left behind, you are now set free to do more outdoor activities, including showing off your legs.
I think what makes the "love is in the air" so prominent during the summer is that more skin is exposed, there is no better testosterone booster, than seeing a hot girl walk by in white shorts and high heals.
BTW, If you are reading this and don't have a date, then hurry and get one at Friends with Benefits and get ready for the summer.
I am a big advocate, about doing things other than just dinner when meeting people.
Dinner is great, but I'd rather have dinner while exploring as much as possible.
If you haven't already noticed, going out to explore new things always increases your level of happiness, I think humans are designed to interact with the world.
Here are some ideas to add more sunshine to your summer.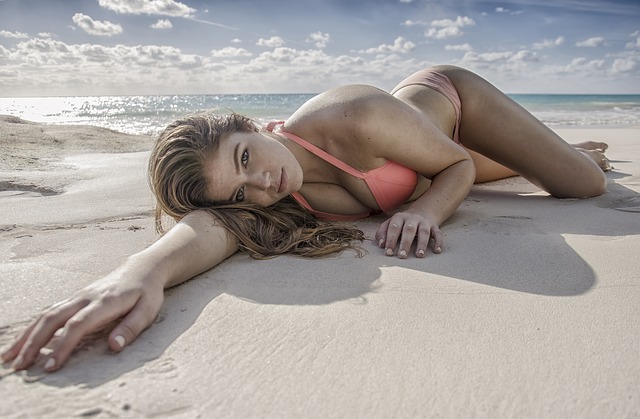 1. The Shores
The definition of shore, is a place where land meets water, so let's start with the obvious, the beach!
The beach is full of benefits, from relaxation, to boosting the immune system, the beach holds firm ground, for being the #1 place to take a date.
The entire "romance industry" uses the beach as its # 1 spot to shoot romantic photos, make a romantic videos, etc
Water in general has this power!
Australia has the largest body of water in the world, approximately 25,760 km of coastal line and this is without counting all the ponds, rivers, streams, water wells, hot springs or waterfalls.
Wherever you stay, you will always be near some kind of body of water.
Dating should always start by the water is the point.
Shores, whether the beach, lake or river will always provide you with a romantic atmosphere.
You can always sit confidently by a lake and know that 9 times out of 10, you'll get away with holding hands or more..
I think humanity belongs by the water.
2. Water Park
There are things we should never stop doing, and one of those things are visiting water parks.
The only problem is that many of us consider water parks as a place for kids, and that's a big shame.
Never let the water park idea keep you away, all because you're grown up now, tapping into your childhood is romantic plus contagious!
Going to a water park with a new girl you have met through Friends with Benefits will be a guaranteed blast.
Water Parks is a neutral suggestion that will work during any stage of your relationship.
Unlike the beach which is relaxed, water parks is full of excitement, and will take the edge off from the beach, if it's too soon for beach romance.
When was the last time you queued up to do something scary, like the wonder splash water coaster (confess it)?
I assure you, just one day at a water park, even if you rebel against your childhood will be worth it!
Just make sure that your date is comfortable with the idea of getting soaked wet in her white t-shirt.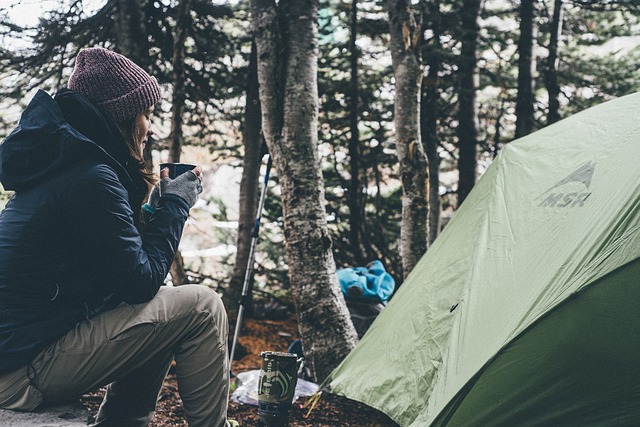 3. Camping
Camping is an ideal place to produce instant intimacy, from the woods, to your tent, to your hearts!
Camp styles run deep, you can choose from modest to the survival of the fittest camping.
You can even rent a cabin if you're not into tents, or even go out on a luxury campsite which includes a butler, either way you'll build serious bonus points with your girl if you choose camping.
Finally, to sleep under the stars together, is the ultimate experience.
NOTICE: make sure you go camping well prepared, you don't want to be inconvenienced with not enough food, towels, water etc – on the same token, in certain wildlife areas like Australia, its not recommended to bring food so you don't attract the wild, so please go informed.
4. Local Events
During the summer, all major cities create activities to attract tourists and to keep their own residents entertained.
All you need is Google for this: type "events" and "your city" to get the list of things to do.
A good thorough search for events in your city will lead you towards finding everything that you desire, from local wine tastings, artist exhibitions, nature excursions, concerts etc.
Searching for local events is a great discipline to build upon, even if single, because it will help to not fall into the habitual patterns of your normal routines.
You wanna constantly break routines and make it a habit, so you're always fresh.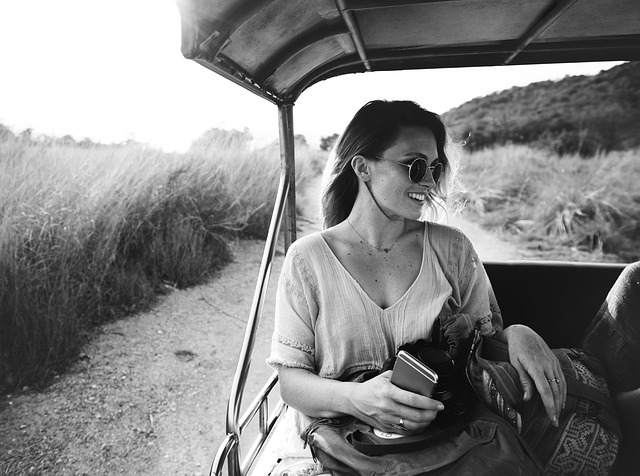 5. Road Trip
Ah, just typing the title relaxed me.
The "all time" summer road trip, with windows down, classic music, and you're off!
Road traveling, is something that everyone should get into the habit of doing.
Personally, I can't think of a better way to meet someone, and then having the pleasure to spend hours with her in the privacy of my car, then imagine hiring a driver? Wow!
Apart from sex, road trips is the best way to build intimacy with your partner.
There is something about eating bologna sandwiches during the journey.
Furthermore, all bets are ON during a road trip, because whether you are feeling adventurous or not your destination is up to you, from driving cross country to different cities, beaches, parks, mountains etc.
Note: you do not need to plan a road trip through Australia if you've met her through Friends with Benefits instead, ride out just a couple of hours (at most).
The important thing is to get out, as road trips will change your mental state, and boost your mood, which is so worth it!
6. Take Advantage Of The Holidays
During the summer Australia is filled with holidays.
Almost every town have parties during the months of July, August and September.
How about going to one of the most beautiful villages of Australia during the holidays?
It doesn't matter if you are single and don't know anyone!
That's right!, meeting people in our country during holiday season is simple, and if you already have a date, then even better! as you can spice up your holiday meeting new people.
In other words, the fun here is the same, no matter what the situation.
You also have the best of two worlds here: tranquility during the day and party hardy at night.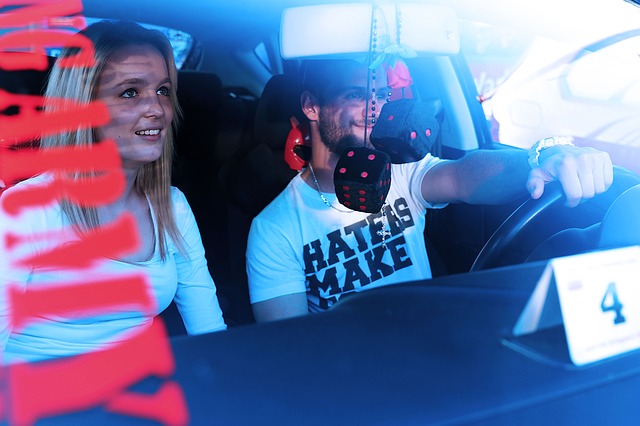 7. Drive-in
Ok.I may be pushing it with this one, but this romantic classic is an all time winner!
If you are lucky enough to live near a drive-in, do not hesitate: it is the perfect date!
To make the best of a drive in, I recommend knowing your date well enough to sit through an entire movie in your car.
The idea of a drive-in is not "so much" about remembering what the movie is about, but rather busy doing something else, right?
This is a romantic experience that you're gonna want to be able to tell your friends, or at least break your diet to order a hamburger and a few hot dogs.
8. Adventure Call
I don't mean having an affair with a married woman, but rather the adventures of rafting, canyoning, bungee jumping, paragliding, hiking etc.
There is nothing more pleasurable than doing intense recreational activities along side nature.
What makes these adventures so great, is that it requires a full day for 1 or 2 activities.
With adventures like rafting and paragliding, you'll get your full dose of endorphins, serotonin, dopamine that'll render you euphoric by the end of the night.
…and then for the icing on the cake: when your night comes to a close, and you're feeling "good tired" imagine soaking in a hot bath together, now wait! add the amazing view of the forest, wow!
What a perfect date, eh?
9. Learn Something New
Mixing your adventures with challenges can produce a great level of timeless intimacy between you, along with being self fulfilled.
How about learning to scuba dive or to drive a scooter?
My partner and I learned to ride a motorcycle recently in Kho Thao, an amazing island in Thailand.
It was the only way to get around in order to enjoy all the attractions of the island, but above the amazing attractions, driving the motorcycles turned out to be the highlight of the trip!
Learning how to ride a motorcycle together, united us in a special way.
Another great idea is to take a cooking class, for instance: learning how to make sushi is a great way to spark up your creativity while eating.
You can also make this lots of fun by learning how to make sushi while at home, taking the course through tube.
This is so much fun because first, you would need to make a trip to shop for seaweed wraps, rice, wasabi, soy sauce, avocado, cucumbers and whatever raw fish and then follow utube while making sushi together.
The creativity level when making sushi is up to you and fun!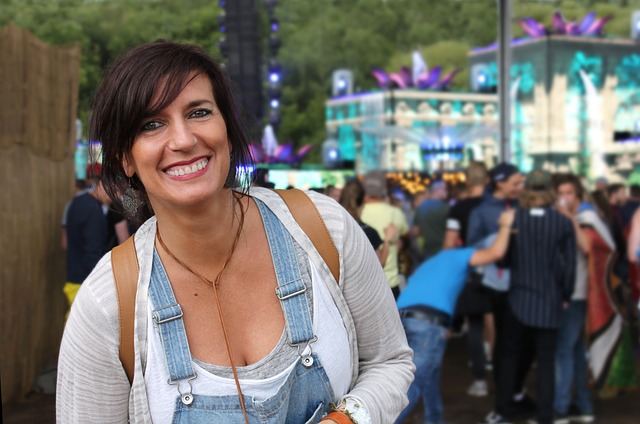 10. Go To A Music Festival:
The Music festivals here is a win win situation, at these festivals you can eat while walking around, or plant yourself somewhere cosy and sightsee over a few beers, and then when you're into the groove, get up and move your butt!
Dancing is very close to sex in my opinion, you can touch, make eye contact, and when she turns her back to you, you can ease in nicely and get a nice tease of her booty occasionally rubbing up on you, writing this gave me a boner, oops!
Our music festivals is also a great way to meet people and make new friends, or just hanging out getting tipsy while listening to your favorite group.
Our music festivals are magical!
If your partner is fresh, a festival is the perfect excuse to hold hands as you make your way through crowds or just leading the way.
The bond between you will be instant, as there is a certain freedom that is produced through festivals.
Believe me, when I tell you that the best place in the world to live out your wildest fantasies is at a music festival, I really mean it! you'll inevitably have a trio if that's what you fancy!
Conclusion:
Hopefully, you are now pumped up to make this summer the best one ever!
If you don't have a partner yet, its ok, you can start by finding the perfect partner for you at Friends with Benefits joining is free and fun!
Friends with Benefits is the largest community in Australia consisting of thousands of open minded people with the idea in mind to date, experience sexual fantasies or to make new friends.
We at Friends with Benefits have one thing very clear, and that is to precisely hook up like minded people, meaning that, any and every single thing that you could ever imagine will happen through us because:
Our Name Says It All.

Summary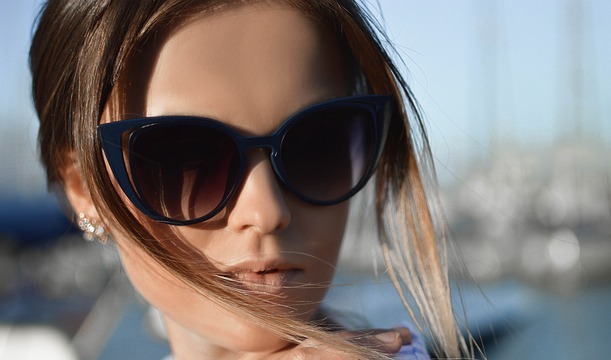 Article Name
10 Amazing Things To Do With Your Partner This Summer
Description
The summer is coming and as always, fast, and apart from the bright blue sunny skies that the summer promises, also comes the spirit to flirt and meet people. If you already have or found a partner through Friends with Benefits then great! All that is left, is to make this summer great!
Author
Publisher Name
Publisher Logo