How often should you see someone you're casually dating? Every day? Probably not. Weekly? Maybe neither.
It's important to find the right balance so you don't rush things and, at the same time, don't lose interest.
In this article, we explain how often you should see someone you're casually dating for the first few times.
How often should you see someone you're casually dating
I remember once falling head over heels in love with a girl I met up with from time to time. There was no commitment on her part, but I was willing to give everything for her.
I hung out whenever possible, and within a matter of a few weeks, I was obsessed.
In the end, it turned out that the girl was not interested in me, and looking back, I realize that my insistence was a mistake. Now I know that it is one of the causes of conflict in a relationship.
If I had waited a bit before meeting her, if I hadn't bombarded her on WhatsApp, maybe things would have been different.
Since then, I've learned the importance of finding the right balance when it comes to meeting someone I'm casually dating.
In general, it's recommended that when you're dating someone for the first few times, you don't see each other more than once or twice a week. This will give you time to do other things and to see other friends and acquaintances.
It will also give you time to reflect on the relationship and to think about whether you really want to move forward with it.
However, there's no hard and fast rule as to how often you should see someone when you're casually dating. It all depends on the circumstances and what you've both agreed on.
For example, if you both work at the same place, chances are you see each other every day. Or if you live in the same city as her, you might see each other more often than you would if you had to drive two or three hours to see her.
In general, it's best to let things flow rather than force a meeting if you don't have to.
If she wants to see you every day, she may be interested in you and want to speed things up. But if she prefers to spread out her appointments, it may be best not to push her and let things move at her own pace.
In short, the frequency of dates with someone you're casually seeing will depend on your circumstances.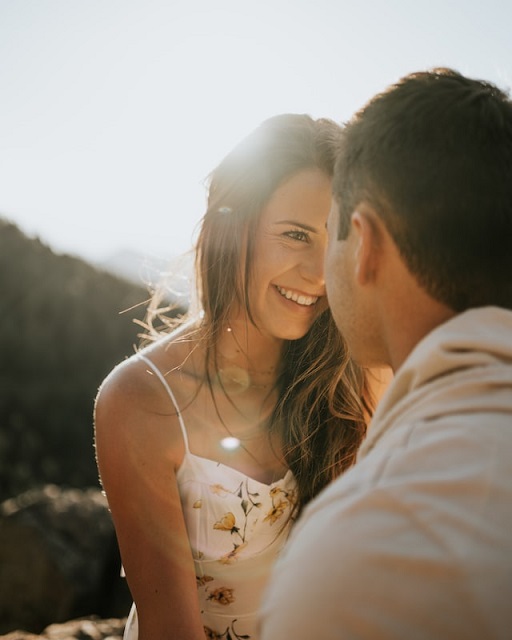 Early stages of dating
In the early stages of dating it all depends on whether you are thinking the same thing about your relationship. Are you open to the casual relationship turning into something more serious or not?
In general, if you're both looking for the same thing, things are likely to move faster than they would if one of you was looking for something more serious while the other wants to keep things the way they are.
In either case, it's important to make sure you both agree on what you want before moving forward. Otherwise, there could be problems later.
Going back to the girl I fell in love with and who dumped me. Why hadn't I just asked her? Why hadn't I told her how I felt and asked her if she wanted something more serious?
I think deep down I was afraid of the answer. I didn't want to risk losing her out of my sight just in case she told me she didn't want anything more.
Also, I didn't want to sabotage my own relationship even though that's exactly what I did. And that's how we ended up in a situation where I was obsessed with her and she had no idea.
You can also read: how to fall in love again
That said, beware of manipulative people. Some days they make you feel that you are the most important thing in their lives and others that they don't even know you. This type of intermittent reinforcement is completely harmful and one of the most obvious signs of manipulation in a relationship.
How often should you talk when you first start dating?
You should talk as often as necessary to get to know each other better. This may mean talking every day or once a week. It all depends on your schedules, the time and the desire you have.
But one thing is for sure: good communication is one of the main characteristics of a healthy relationship.
So the answer to how often should you talk when you first start dating?
Well, in general, you have to try to find a balance between talking too much and not talking enough. If you talk to your casual partner every day, you may start to feeling overwhelmed or she may think you're making too much of her. But if you never talk, she might think you don't care enough.
Remember that there are people who are completely in denial when it comes to using the phone, they just don't like it. So do not let yourself be guided by this aspect if this is the case. What really matters is how well you know each other and if you're on the same page.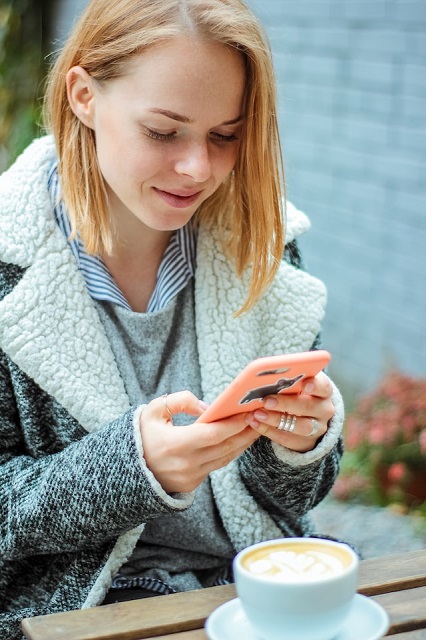 How often should you text someone you're casually dating?
We are not going to repeat ourselves much. Not every hour, not once a week. Find the balance. Here the important thing is the type of message.
A WhatsApp message is not the same as a private Instagram message or a comment on your Facebook wall. All of them are online dating messages, but the way to proceed has to be different.
There is nothing worse than bland messages and empty conversations. Try to make your messages fun, original and interesting. And if she responds in the same way, you will have discovered one of the signs a woman likes you and then you can continue the conversation. Otherwise, it may be better to leave it.
I mean the conversation, not the dating. There are people who are not funny on WhatsApp but are very interesting face to face.
Infallible advice: write as often as she does and do it naturally.
How often is it considered normal to see someone when you start dating? Answer this question and many more joining Friends with Benefits.
Why don't you ask the thousands of men and women who make up our community?
Our page is designed to help you meet new people and, perhaps, find the love of your life.
At Friends with Benefits we offer you a secure platform where you can meet single men and women from all over the United States.
So now you know, if you're looking for casual dates, join our community for free!
Someone is looking for you now.
Summary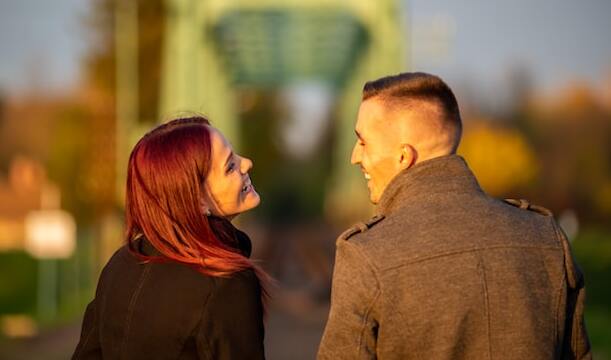 Description
Casually dating, how often should you see your partner?
Author
Publisher Name
Publisher Logo